Published 08-10-2020
| Article appears in August 2020 Issue
The importance of communication-FOR PAC GROUP IT'S ALL IN THE BOOK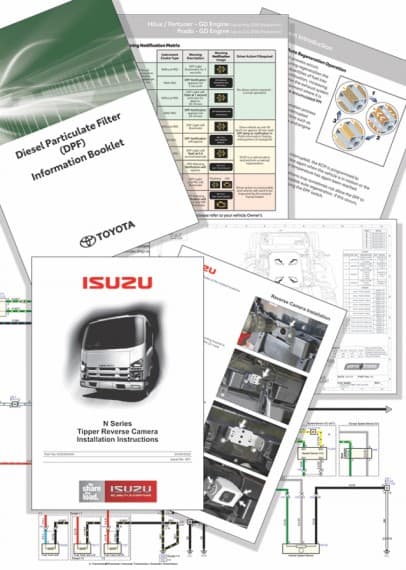 How often do you purchase a new product, flick through the instructions and then throw them away? If you're like most people, it's an all too common occurrence.
Quality products are often let down by substandard supporting documents such as user or installation manuals. Poor grammar, untidy layout and unclear illustrations are repeat offenders. 
These documents reflect the quality of the product, so does a poor-quality user manual mean a poor-quality product?
Maybe or maybe not, but if you want to reflect the quality of your product, why risk having it not used as intended or to its potential by having the manual thrown to one side?
Documentation specialist PAC Group's Gavin Ross says supporting documentation often gets short shrift in both local and imported goods.
"It's something we see all the time," he says.
"The message often gets lost in translation with imported products, and with local goods there may not be the budget."
The user or instruction manual is a company's way to communicate and start a relationship with the user, an important step that's often not considered.
A car's owner manual, for instance, often thanks or congratulates the purchaser before proceeding to inform them of all the benefits and years of enjoyment they'll receive. This philosophy is often missed in other products.
Ross says supporting documentation is often an afterthought in development processes, and by the time it comes to the fore there's often no money left to produce documentation fit for purpose.
"A common solution is to have someone just type something up," he says.
"Not an ideal outcome, and one that is potentially disastrous."
PAC Group has been in the technical documentation business for over 15 years, and most of its staff bring decades of industry experience to the table.
"We came to PAC around 2005 to support their engineering and project management activities, which was PAC's core at the time," Ross says.
"While PAC still works in the engineering and project management field, technical documentation is a major activity within PAC Australia."
The automotive industry is a big part of the PAC portfolio - chances are the manual in your glovebox is a PAC product. PAC has worked with Toyota since 2005, when the automotive giant still manufactured cars locally.
"Back then they did all the manuals and wiring diagrams for us," says Kevin Dowling, Toyota's senior publications coordinator. 
"When manuals would come from Japan they'd need a lot of changes to suit the Australian market, and they'd do that. There were never any issues, and they had a really old school work ethic."
When local automotive manufacturing came to an end, it meant big changes for PAC's operations.
"When we stopped building cars here, the workload changed. PAC diversified seamlessly into technical manuals, proofing TMC files, warranty and service booklets and owner's manual supplements. They didn't miss a beat," Dowling says.
"The automotive industry has changed significantly over the last few years with the cessation of local manufacturing," Ross says.
"Just as many component suppliers – many who would be readers of Industry Update – have had to evolve, so too have we."
Today, PAC's output is diverse and refined. PAC's team of specialists create accurate technical documentation to meet client communication and product information needs in a variety of formats.
They have years of hands-on experience in the automotive, manufacturing, infrastructure sectors, among many others.
The team creates service repair and maintenance manuals, owner/operator handbooks, production process sheets, product assembly documentation, accessory installation booklets and technical brochures to name a few.
They can also create the procedures, provide procedure validation and perform time and motion studies.
Graphic illustrations are also developed to support the documentation. These can be created from sources such as CAD, photos or practical hands-on experience. PAC's illustrators are experienced in creating exploded, cutaway and instructional illustrations as well as circuit diagrams, technical presentations and parts catalogues.
These can either be as line-art or rendered colour illustrations, however photos can be used in lieu of illustrations as a cost-effective alternative depending on the end use.
Benefits can be gained through reuse if the total package is considered from the start. For example, illustrations created for a user manual can be recycled for a parts catalogue or installation instructions.
Another area rapidly becoming popular is the conversion of old paper-based documents and manuals into a usable digital format, which saves rows of storage space and are then easy to update.
"Digitising our legacy manuals is a project Toyota has been working on with PAC for a while now," Dowling says.
"It's a huge, ongoing project – we're only three quarters of the way through – but they've handled it with enthusiasm and total professionalism."
As part of PAC's diversification, it also provides many support roles in addition to documentation creation.
Aftersales support is an important area for the company, which provides warranty administration and other specialists to several businesses. PAC also provides support in other ways, such as administering technical enquiry email boxes.
 With a large database of specialists on hand, PAC can provide engineering activities including project management, engineering support, supply chain services and process improvement. These specialists have a diverse range of expertise and experience.
PAC Australia is part of a global group, but is a small, close-knit team that prides itself on providing a flexible service specific to the customer's needs, regardless of their size.
PAC Australia/ The PAC group - http://pacgroup.com/node/81