THE IMPORTANCE OF BETTER LANDFILL MANAGEMENT
10-01-2017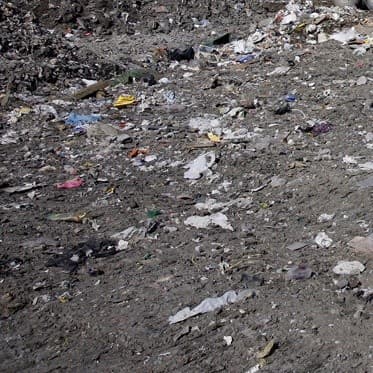 Australians will have spent $19 billion on food over this festive season. But they will throw away an estimated 20% of that food, with most ending up in landfill. There, it will contaminate the diet of birds who are now dependent on landfills for food. It will rot, giving off harmful greenhouse gases like nitrous oxide and methane. And it will create an unpleasant smell - plaguing residents of Australian towns with sizeable nearby landfill sites.
In fact, some Ipswich residents believe local landfills are responsible for the town's infamous long-standing odour problems; as Ipswich resident Joe Llewellyn told news.com.au: "There are three landfills where they bring a lot of rubbish from New South Wales and Victoria.
"It's been going on for about 20 years, I just get sick of complaining about it."
Thankfully there are effective odour treatments available for landfill sites that could help solve smells like those in Ipswich- like large area atmospheric misting. OdourPro's misting systems effectively neutralise odours at the source - ideal where the source is diffuse. Essential oils and organic plant compounds convert odour molecules into non-volatile compounds, eradicating the chemical cause of odours.
Another effective system is vapour generation systems that neutralise odours at the source. OdourPro's unique VapourGard system is more effective than fragrance and neutralising oils. That's because its active deodorisation technology destroys odour particles - rather than just masking them. And the vapours stay airborne for longer than traditional sprays - allowing more effective odour treatment.
And topical surface treatment creates a 'blanket' over odorous materials - preventing them from reaching nearby residences. OdourPro's surface treatment products are particularly suited to wastewater facilities such as leachate lagoons and containment sites (BioStreme 201) as well as odorous surfaces at solid waste sites (BioStreme 111F).
These technologies help landfills meet EPA-enforced boundary odour limits, as well as reducing resident odour complaints.
For more information on neutralising odours at landfill sites, contact OdourPro.