IIOT ROUTERS ARE OPTIMISED FOR CLOUD CONNECTIONS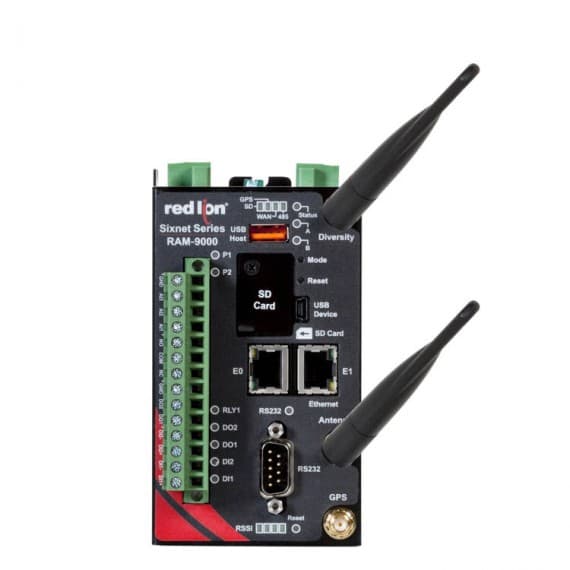 With an eye to the growth of the Industrial Internet of Things, Red Lion has developed a protocol designed to provide secure and cost-effective data connections to 'the cloud'. MQ Telemetry Transport (MQTT) is a machine-to-machine IIoT protocol designed for lightweight data transmission. It is included in the Red Lion RAM router range, available now from Control Logic.
MQTT cloud based connections are optimised to work seamlessly with leading IIoT cloud providers. Once connected, the user simply drags and drops the required data to secure custom web-based dashboards.
The protocol and the RAM router combine to create a low cost solution for sending data to a cloud, while ensuring accuracy and simplicity to those receiving it. And they provide the freedom to select how and when a variable is to be updated and control the amount pushed across the cellular connection.
Red Lion's RAM products offer multiple serial and Ethernet ports with optional I/O, Wi-Fi and active GPS to securely monitor and control remote devices over 4G LTE cellular networks. In addition they provide data visibility, control and real-time notifications for on field-deployed equipment and processes. The RAM platform enables organisations to take maximum advantage of the benefits of IIoT.
Control Logic
1800 557 705
www.control-logic.com.au