Igniting the careers of women in supply chain
31-08-2010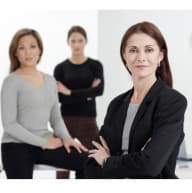 Attracting and retaining women in the supply chain industry has long been a challenge for employers.
Now the Supply Chain and Logistics Association of Australia (SCLAA) has joined forces with Emberin, an Australian company specialising in gender diversity, to develop a new program for women in the industry. 
The new program Ignite – TLSC will help participants develop their leadership skills and enhance their performance.
According to industry data, women now comprise only 22 percent of the supply chain workforce.
And 73.3 percent of employers use mentoring and buddy programs to develop their workforce. 
So building on the early success of Women Moving Forward, it was decided to launch a new program for mentoring women in the supply chain industry.
Participants in Ignite – TLSC will be encouraged to further develop their skills and raise their visibility within their organisation or industry. 
For managers, it presents a low cost, high value investment, which will encourage the attraction and retention of women to their organisation.
The women participating in Ignite – TLSC will benefit from the 12-week my mentor kit, a fortnightly one-hour webinar to hear from industry leaders, weekly newsletters and opportunities to meet industry leaders and other program participants.
Bookings are now open for the first Ignite – TLSC program beginning in February next year.
On-line bookings can be made up until Friday, December 6 at: http://tlsc-ignite.eventbrite.com.au
For more information visit: www.sclaa.com.au or Ph: 1300 364 160.