Published 13-08-2020
| Article appears in August 2020 Issue
IDM GEARED UP FOR ESSENTIAL ONSHORE MANUFACTURING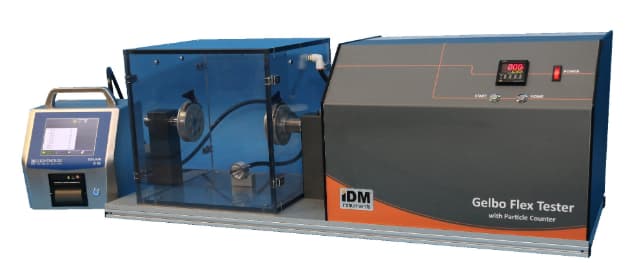 COVID-19 has proven to be a very dark cloud for 2020, but not one without a silver lining. For every unforeseen challenge faced by the Australian manufacturing industry, there's been an opportunity.
As such, Minister for Industry, Science and Technology Karen Andrews has taken steps to reinforce local manufacturing in Australia.
Similarly, Australian owned and managed IDM Instruments, a leading manufacturer of testing and measurement instruments, has focused on the local manufacture of its Gelbo Flex Tester.
"It's time for Australians to support local businesses and manufacturers," says Tommy Halmos, managing director of IDM Instruments.
"As citizens paly their part, it's important for manufacturers to continuously research and innovate as means to succeed in the uncertain times."
The Gelbo Flex Tester is such an innovation, used to test the quality of non-woven material. As millions of masks and other personal protective equipment items are manufactured and sold during the COVID-19 pandemic, testing of non-woven materials is crucial.
This is important because most non-woven materials tend to lint or shed. Thus, IDM's Glebo Flex Tester measures the amount of lint shed and how quickly it sheds as the non-woven material is subjected to repetitive twisting in the flexing chamber, thereby ensuring the quality of the material.
As this process continues, the air inside the testing chamber is withdrawn to the particle counter, which counts and sorts the lint particles in real time. This allows the Gelbo Flex Tester to provide statistical analysis for real-time reporting.
IDM Instruments' Gelbo Flex Tester has gained immense popularity in the non-woven and textile industry worldwide. As manufacturing of face masks and protective gowns and caps increases, IDM Instruments is ready to take the lead and efficiently manufacture the Gelbo.
IDM Instruments
03 9708 6885
www.idminstruments.com.au