Identity card to improve overhead lifting safety
31-08-2010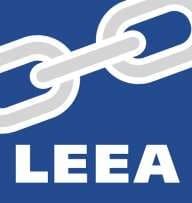 LEEA, the international trade association for the overhead lifting industry, has launched a new registration and identity scheme aimed at lifting the standards of technicians working on overhead lifting equipment.
The registration and identity scheme, applying from August 1 this year, is for workers qualified to test, examine and maintain overhead lifting equipment.
LEEA will issue Team cards to employees of 31 member companies in Australia who have passed the association's internationally-recognised Diploma examination.
It is urging all employers in the region to insist it is shown by anyone intending to work on overhead lifting equipment such as cranes, hoists, slings and load lifting attachments.
Already in use in Europe, Africa, Asia and the Middle East, the LEEA Team card incorporates a photograph of the holder and lists the specific elements of the Diploma examination that he or she has passed.
It is supported by a logbook that details the holder's practical work experience on overhead lifting equipment.
As a result, the Team card enables employers to quickly and easily identify workers with the right competencies for the overhead lifting equipment they are responsible for. All the personal details on the card can be verified by contacting LEEA's headquarters in the UK.
Launching the new scheme, Stephen Batten, Managing Director of Redfern Flinn Lifting Equipment and Chair of LEEA's regional committee in Australia, said: "Overhead lifting is increasingly recognized as a potentially high risk activity that demands rigorous standards of professionalism. The effective testing, examination and maintenance of all lifting equipment is an essential element of any safe work program, and it is vital that these procedures are only conducted by genuinely competent staff.
"The launch of the Team card in Australia is a major step forward in terms of reducing the risk of death or injury as a result of sub-standard, poorly maintained or defective overhead lifting equipment."
To support the introduction of the Team card in Australia, LEEA has also launched a dedicated microsite for the region (www.leea.com.au), which provides visitors with a directory of local members, more details on the work of LEEA, information on forthcoming LEEA training courses, and a list of relevant standards.
Over recent years, LEEA's membership in Australia has grown rapidly, and now comprises 31 companies involved in the design, manufacture, sale, hire, test, examination and maintenance of overhead lifting equipment.