Published 08-12-2020
| Article appears in February 2021 Issue
ICP DAS' GRP-541M-4GC Dual SIM/Ethernet/Serial/CAN to 4G Gateway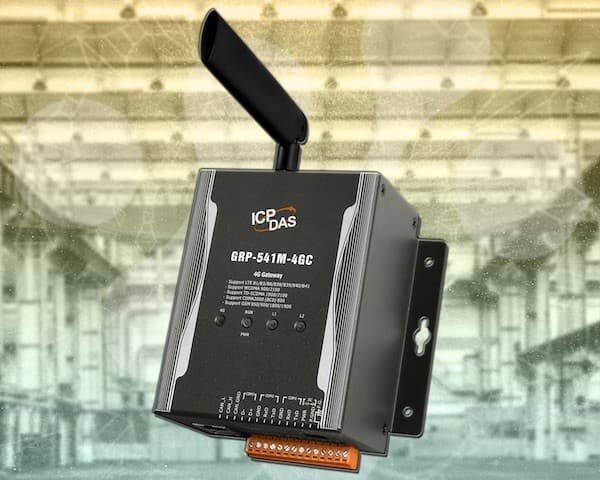 ICP Electronics Australia is proud to introduce ICP DAS GRP-541M-4GC Dual SIM/Ethernet/Serial/CAN to 4G Gateway.
The GRP-541M-4GC is a 4G dual sim card gateway for Ethernet, serial port, and CAN. With the GPS function integrated, the GRP-541M-4GC can also be a GPS tracking system.
It can be used in Machine-to-Machine communication application fields to transfer the remote I/O, Modbus data, or video of the camera via 4G, 3G, and 2G.
Within the high-performance CPU, the GRP-541M-4GC can handle a large amount of data and are suit for the Harsh Industrial environment with its metal casing and 10/100 Base-TX compatible Ethernet controller, giving it an operating temperature of -25 ~ +75°C .
The GRP-541M-4GC have 4G module, Ethernet interface, and GPS module.
The functions of the GRP-541M-4GC include 4G Router function, port mapping function, and Serial Port to 4G Gateway function.
Dual SIM and CAN Bus are supported for vehicle and control center communication.
KEY FEATURES include supports  4G FDD LTE / TDD LTE and also 3G WCDMA, as well as
 2G GSM.
There is 10/100 Base-TX Compatible Ethernet controller and supports CAN Bus. The GPS : 32 Channels with All-In-View Tracking and supports Micro SD Card.
It provides 4G Router Function and Port Mapping Function.
The Serial Port is to 4G Gateway Function and has high reliability in harsh environments. It is DIN-Rail Mountable and also supports Dual SIM.
ICP Electronics Australia -  www.icp-australia.com.au