IBC PRODUCTION PLANT OPENS IN QUEENSLAND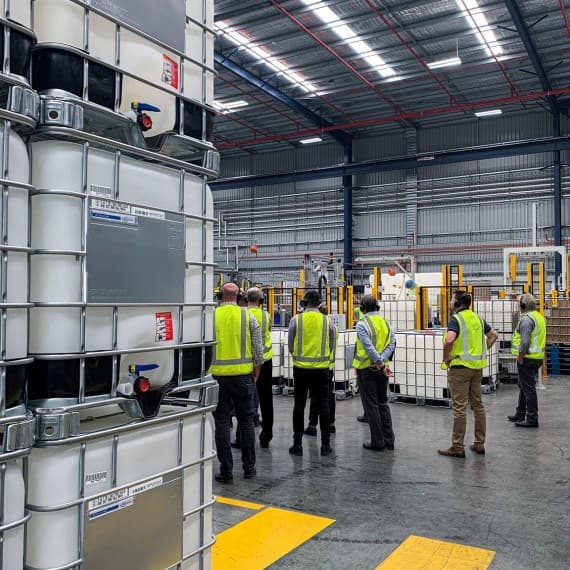 Packaging systems specialist Schütz Australia has officially opened its new factory in Yatala, Queensland, bringing it closer to its customers in the east of the country.
With ideal logistic connections, the new 19,000m2 site has state-of-the-art facilities for the production of new IBCs (intermediate bulk containers) as well as IBC and drum reconditioning.
All production facilities comply with the highest environmental, safety and quality management standards. IBC reconditioning began on site in January 2019; G2 110-litre drums used for agrochemical products are also returned to Yatala and reconditioned. The next operational phase commenced in April, with the start of production of new containers on the Ecobulk MX line.
As the company's new manufacturing hub on the east coast, the plant provides sustainable packaging and services to customers in Queensland and New South Wales. It also significantly boosts delivery reliability and flexibility. In addition to the ultra-modern production facilities, the company's local administration and sales offices are also located on the site.
In opening the new facility, Andreas Wolf, Business Unit Manager Asia/Pacific Schütz, stressed the aspect of sustainability – a key part of the company philosophy since the foundation of the Schütz Group, and also a universal objective in Australia to ensure the protection of its unique flora and fauna.
As the biggest reconditioner of IBCs in the world, Schütz's local activities not only include the collection of used IBCs and drums, but also professional, resource-saving reconditioning in a closed-loop system.
Schütz Australia
03 9360 9291
www.schuetz-packaging.net