IBC CLEANER TURNS FULL CIRCLE UNDER ITS OWN STEAM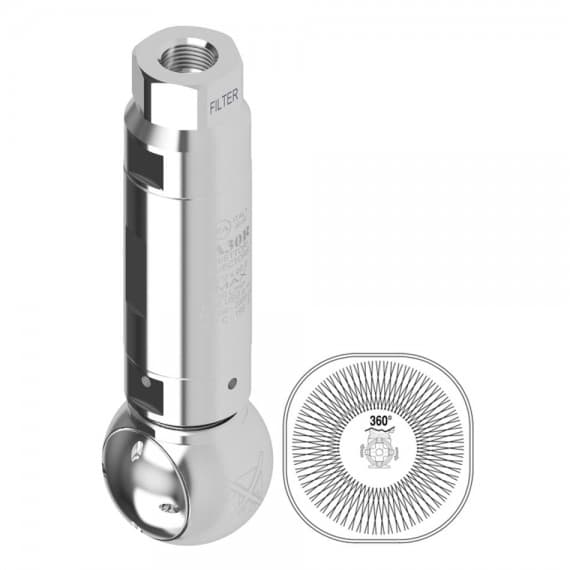 Tecpro has a novel hydrokinetic IBC cleaner that is ideal for cleaning intermediate bulk containers and small tanks, particularly those used in food and beverage manufacture.
By using the cleaning water itself to drive rotation, the new A30R hydrokinetic IBC cleaner needs no oil or grease that might contaminate the cleaning operation. And its clever hydrokinetic design requires minimal maintenance, which minimises downtime and saves money.
The drive assembly and turbine design of the A30R hydrokinetic IBC cleaner gives it a full 360° rotation. It uses three injectors on a planetary gear to produce low speed and high torque in a highly compact unit.
Designed and manufactured in Italy using AISI 303 stainless steel, the A30R hydrokinetic IBC cleaner is resistant to harsh chemicals. It can be used with water temperatures up to +90°C and water flows between 10 and 30L/min – making it extremely water efficient.
All hydrokinetic heads are preset and tested at the factory to ensure they will be compatible with the water flow and pressure rates at the customer's facility.
Tecpro Australia
02 9634 3370
www.tecpro.com.au