Published 20-08-2020
| Article appears in August 2020 Issue
HYUNDAI RE-LAUNCHES FORKLIFTS DOWN UNDER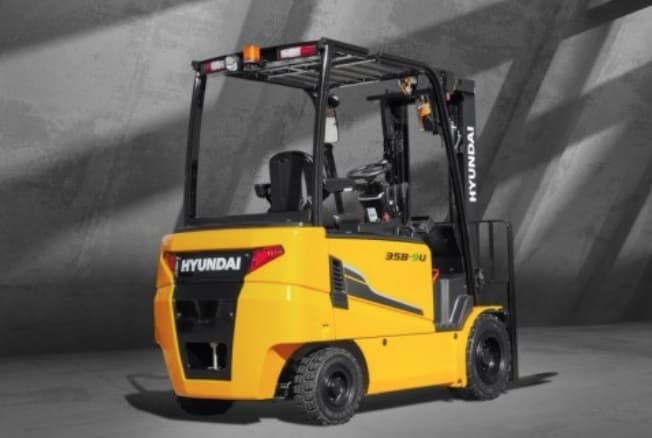 Hyundai has re-launched its world-class range of high-performance forklifts onto the Australian market.
With an extensive range of innovative features and a commitment to safety, Hyundai High Performance Forklifts can future proof Australian businesses.
"Hyundai is driven by bringing the latest technology to everyday applications," says Jeff Akres, CEO of Hyundai Material Handling.
"What is built-in with Hyundai is optional on competitors."
The company's current generation high performance forklifts boast a smorgasbord of on-board technology including in-dash customisable and adjustable performance parameters, a large full-colour LCD screen, built-in maintenance management system and weight indicators, full on-board diagnostics and black box data recorder.
In-built safety is at the core of all Hyundai forklifts, with features that include auto park brake, hill start assists, curve control, stability control, LCD cameras, seat belt interlock, overload protection, inclination warning system and pedestrian alert systems, blue-LED spotlight and more.
"Hyundai is at the forefront of environmental protection with Hyundai forklifts able to meet Tier 4 emission standards," Akres says.
"Due to our on-board technology we are able to reduce environmental impact by up to 20 per cent in terms of reduced tyre wear, energy consumption and durability on parts."
Quiet, smooth and comfortable for all-day operations, Hyundai forklifts maximise productivity by minimising downtime. Hyundai recognises that drivers are the most important asset of any business involving forklifts. If a driver is happy, they'll be more productive and so will the business.
"Ergonomics are at the forefront of our forklifts with enhanced legroom, our 'all day' comfort Grammer seat and enhanced driver visibility," Akres says.
"And yes, they even come equipped with cup holders."
Since 1987, Hyundai has been using the same advanced engineering and design capabilities in its motor vehicles to develop high-performance diesel, LPG and electric forklifts. Akres says the company's continued success in the industry is down to the personal touch among Hyundai dealers.
"With Hyundai High Performance Forklifts you're a name, not a number. Every Hyundai dealer is an independent business owner, which means you can be confident and assured they'll do whatever it takes to support you and get you up and running."
Hyundai's independent dealer network is backed by a centralised knowledge bank and spare parts range and, if needed, direct access to Hyundai Material Handling's global network, factory R&D and technical support.
"In Korean, the word "Hyundai" means modernity," Akres says.
"Our founder chose the name to symbolise his philosophy that success comes from challenging oneself to constantly innovate. Every forklift we sell has to live up to the Hyundai name, so we focus on delivering the highest performance forklifts in the world."