HYSTER LIFT TRUCKS A STAR ATTRACTION AT CeMAT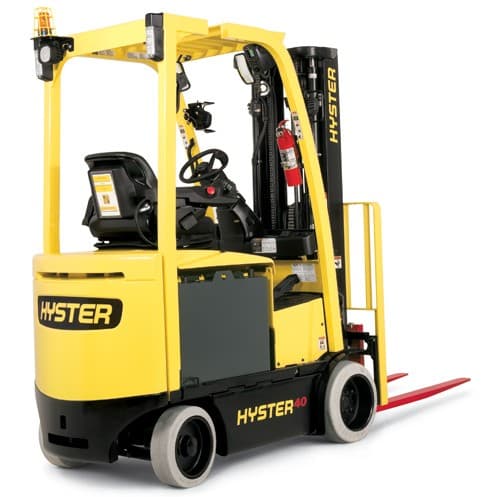 When a materials handling application demands unrivaled dependability, you need the toughest and most reliable forklift trucks available.
Hyster forklift trucks are renowned as some of the toughest lift trucks on earth. 
Hyster's lift trucks combine innovative design, industrial-strength components and state-of-the-art manufacturing.
This combination has made the 80-year old company a household name in the materials handling industry and a leading global provider of forklift trucks.
Hyster's range satisfies a variety of end-use applications and includes electric, diesel and LPG machines starting from the largest shipping container handlers and reach stackers to a single pallet mover.
According to NACCO Materials Handling Group General Manager, Ian Neilson, it's their huge range of rugged and reliable materials handling equipment that makes Hyster the perfect choice for any industry.
"The combination of our 80-odd years of industry experience, range of lift truck models and configurations, and the superior customer service and local technical back-up that only Hyster can provide means that any materials handling challenge, no matter how big or small or where it's located, can be easily met with a Hyster lift truck, Mr Neilson said.
"Hyster lift trucks are engineered to last, and coming with a long list of standard innovations that includes on board fleet management, class leading ergonomics, fuel efficiency and emissions control which means our lift trucks can quickly prove their worth as an integral part of any industrial materials handling solution."
NACCO's national dealer, Adapt A Lift will demonstrate a number of its latest Hyster lift truck models at the upcoming CeMAT Australia Expo, Australia's leading logistics and materials handling trade show.
The models will be on display at Sydney Olympic Stadium, Homebush from May 5-7.
"It's a good time to come and see what makes Hyster so special," said Mr Neilson.
NACCO Materials Handling Group
Ph: 02 9795 3800