HYPERTHERM SHIPS NEW MILD STEEL CONSUMABLES
01-11-2016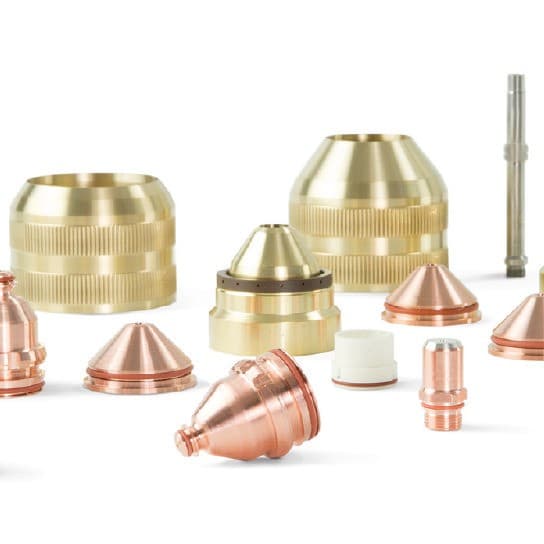 Hypertherm's Centricut brand is shipping new consumables designed for use with all Kjellberg PerCut 221M and PerCut 451M torches found on Kjellberg HiFocus neo plasma cutting systems.

The new Centricut brand consumables for mild steel cutting deliver the same benefits found when using Kjellberg neo consumables, at a lower cost. In addition, the Centricut brand consumables are designed with keyless nozzles for use in all Kjellberg torch models available today.
Testing by Hypertherm confirms consumable life, cut speed, and cut quality are all comparable or better when using the Centricut brand. In addition, the Centricut brand consumables offer process repeatability.

"Hypertherm's engineering and manufacturing excellence ensures users get high quality consumables that provide consistent, reliable performance of their cutting system," explains Cynthia von Recklinghausen, the product manager for Hypertherm's Centricut brand. "At the same time, customers can lower their overall cost of cutting since Centricut brand consumables cost less."

Centricut brand products, like all Hypertherm products, are designed with critical-to-function tolerances and are precision manufactured by advanced machinists to deliver the best quality product every time.
Hypertherm
07 3103 1695
www.hypertherm.com