HYGIENIC PLASTIC ENERGY CHAIN IS A WORLD'S FIRST
01-02-2017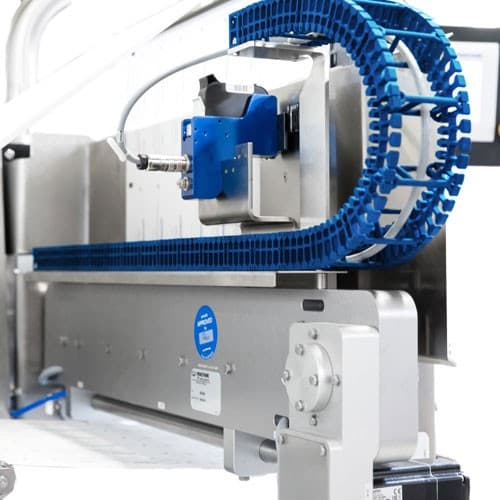 Igus has designed the world's first plastic energy chain according to hygienic design guidelines. With an open design, the chain is extremely easy to clean. The use of round corners and the absence of threaded connections mean that there are no dead spaces for dirt and germs to accumulate.
The lubrication-free energy chain was developed specially to customer requirements. It features a blue material, which is normal for the food industry, and is FDA compliant. It is also highly resistant to aggressive cleaning agents and chemicals.
The high-reliability chains can be used wherever hygiene requirements are very high and cables and hoses have to be guided safely and securely. They are ideal for packaging, as well as for food and beverage filling machines.
The energy chain is available in two different interior heights and five different interior widths. The five fixed interior segments for individual fillings are available for both chain sizes and allow cables and hoses to be laid separately from one another in order to provide sufficient space for cleaning.
Treotham Automation
02 9907 1788
www.treotham.com.au