HYGIENIC OPERATOR DEVICES NOW WITH 'BLUE' SEALING
16-10-2015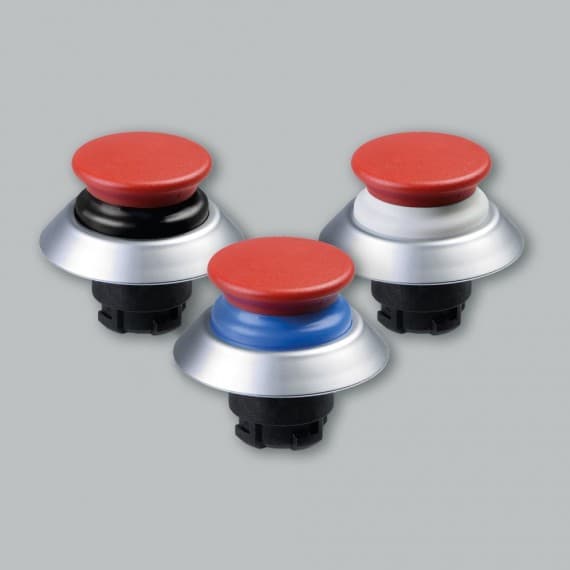 Schmersal's N-Series range of products distributed by Control Logic has been designed and tested specifically for the food industry and other hygiene sensitive environments.
The product range consists of a large portfolio of command and signalling devices including emergency stop mushroom buttons, push buttons, illuminated push buttons and pilot lights, selector switches, main switches and more.
Constructed using the "hygienic design" principle, there are no corners or edges, which prevents contamination and allows the device to be cleaned and maintained easily.
UV and Ozone resistant, the N-series is also resistant to cleaning agents typically used in the food processing industry.
Special seals extensively prevent the penetration of product residue in the gaps between the fixed and moving parts, effectively preventing the formation of bacteria that are hard to reach for cleaning.
Blue sealing bellows is the latest addition to the pushbutton range for detection by optical sensors. Since the colour blue is not a natural food colour, it is the easiest and most effective colour to contrast against food and food products for foreign objects using special sensors.
Control Logic
Ph: 1800 557 705