HYGIENIC CABLE GLAND GAINS GLOBAL APPEAL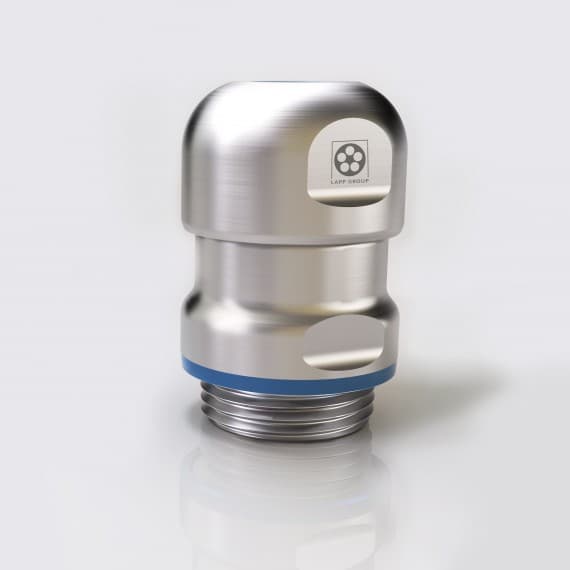 Lapp has released a version of its Skintop Hygienic cable gland with an NPT thread and certified to NSF/ANSI 169 for "food zone non-contact". This will allow builders of food and beverage processing machinery to address the requirements of the US market.
The cable gland can be used for filling systems in dairies or breweries, as well as in the chemical and pharmaceutical sectors.
The Skintop Hygienic cable gland already meets the latest directives of the European Hygienic Engineering and Design Group. It is also resistant to cleaning agents in line with the requirements of Ecolab.
The new Skintop Hygienic NPT also meets the standards of the American National Sanitation Foundation (NSF) and is UL certified making it an all-round product suitable for both export-focused plant-engineering firms worldwide.
The cable gland is available in all standard diameters with the corresponding counter nuts. Versions are also available with inbuilt EMI protection.
Lapp Australia
1800 931 559
www.lappaustralia.com.au