HYDRO LAUNCHES INNOVATIVE NEW WEBSITE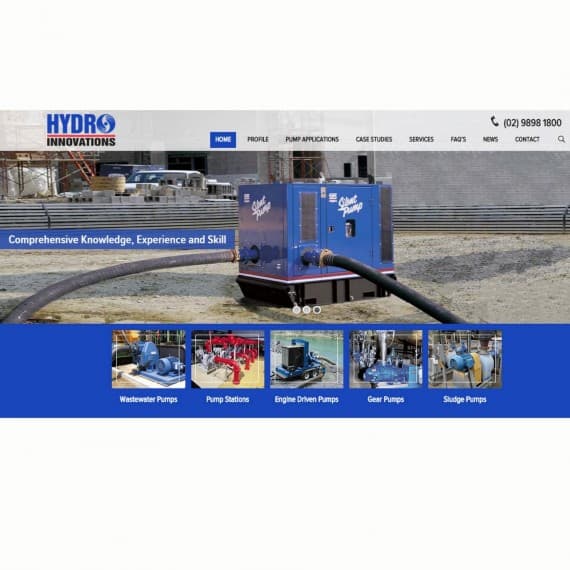 Hydro Innovations has launched a redesigned version of its website, www.hydroinnovations.com.au.
The new redesigned portal offers customers an attractive site with easier and more functional navigation, with in-depth product information.
The site is developed with latest technology and responsive to all devices.
A special Pump Applications section contains photos, videos, performance information, special features and data sheets for all pumps, which is also available for download.
The site also features a number of case studies that provide a detailed overview of Hydro Innovations capabilities across a wide range of pumping applications including wastewater, sewage, effluent/grey water, sludge, slurry, fuel and so on.
The new Hydro Innovations website also provides regular updates in the News section, as well as product launches and new products.
These updates provide a compelling reason to keep visiting the new Hydro Innovations site.
Hydro Innovations has encouraged its clients to visit the new site and to send their feedback.
Hydro Innovations is the exclusive distributor of Gorman-Rupp (USA) pumps in Australia. Gorman-Rupp are the world leaders in self priming centrifugal wastewater pump technology, but they also manufacture the best fuel pumps, gear pumps, prime assisted pumps and packaged pump stations.
Hydro Innovations also represents high quality RamParts Pumps (USA) and Edur Pumpenfabrik (Germany).
Hydro Innovations 
Ph: 02 9898 1800