Hydro Innovations_Pump Upgrade Stops Pump Blockages at Luggage Point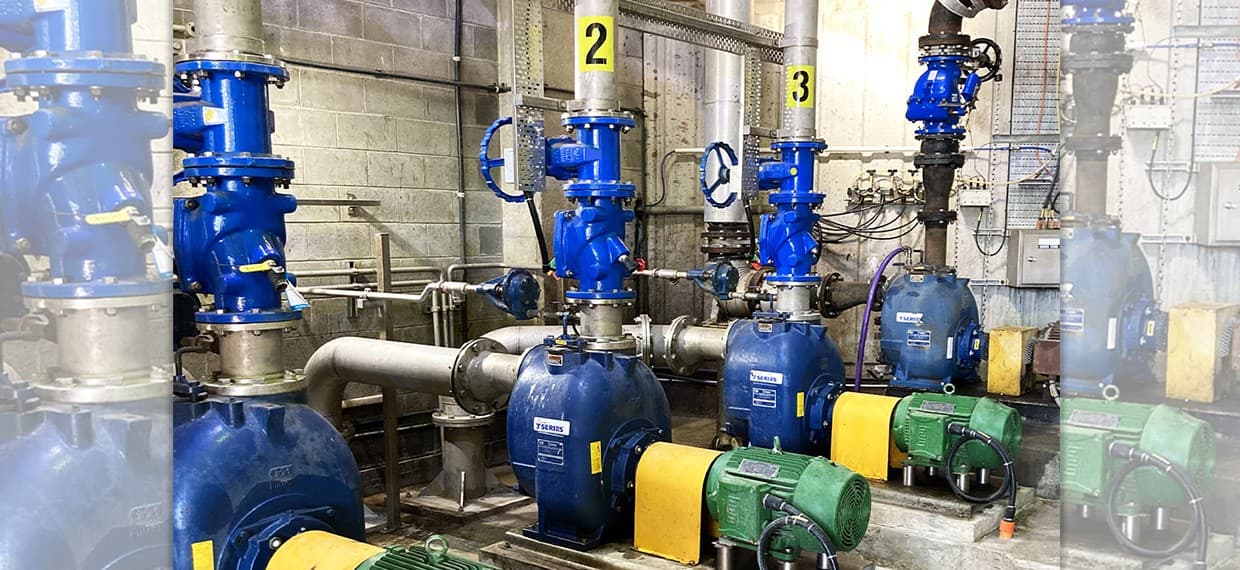 Highly Effective Pump cuts maintenance costs and extends pump life at Luggage Point WWTP
Utilita Water Solutions is a joint venture between Broadspectrum and Downer Utilities, delivering maintenance services for Queensland Urban Utilities from July 2016 through to July 2021.
Queensland Urban Utilities is one of the largest water distributor-retailers in Australia, supplying drinking water, recycled water and sewerage services to a population of more than 1.4 million across Brisbane, Ipswich, Lockyer Valley, Scenic Rim and Somerset.
Utilita carries out a range of work for Queensland Urban Utilities including mechanical and electrical maintenance and repairs, water and sewer mains and fittings maintenance, reservoir maintenance and vegetation management.
Why did Utilita Water Solutions select a Gorman-Rupp New "Eradicator" System?
As part of their client commitment, Utilita like to implement changes that improve processes, WHS conditions, and reduce downtime. As part of this commitment, Mr David Tolliday, Leading Hand Mechanical with Utilita at the Luggage point WWTP, wanted to address a continued downtime issue with his digester turnover pumps. Although he had world leading Gorman-Rupp Super T Series pumps on the job, the heavy loading of rags was causing blockages to the pumps twice or three times per day, per pump!
David met with Mr Darren Jones of Hydro Innovations, distributors of the Gorman-Rupp pumps in Australia, to find a solution. Darren suggested a trial with Gorman-Rupp's new "eradicator" solids management system, which was designed to greatly reduce blockages by stringy materials. This system can be retrofitted to Gorman-Rupp Super T or Ultra V Series sewage pumps, so David was keen to try it. The trial eradicator retrofit kit was duly installed in late March of 2021.
The Results
Mr Jones was keen to find out how the unit was going in the trial and contacted David late in May. David reported that the pump with the eradicator fitted had not had a single blockage in that 8 week period, and that he would be ordering upgrade kits for the balance of his digester pumps.
The Benefits of the Installation
Gorman-Rupp designed the "eradicator" to address blockage issues associated with the increased use of wet wipes and their infiltration into the sewage system, ragging issues, and industrial issues such as feathers in poultry processing. The eradicator works by continuously cleaning the leading edge of impeller vanes, and passing the materials through the pump without impacting performance or interrupting service. The system is available for all Gorman-Rupp's Super T and Ultra V Series pumps, in sizes from 2" [50mm] through to 10" [250mm].
More information on these pumps may be obtained from Hydro Innovations at info@HydroInnovations.com.au or call us on 02 9898 1800