Published 04-05-2021
| Article appears in April 2021 Issue
Hydro Innovations supplies liquid foods pump ideal for precise in-line dosing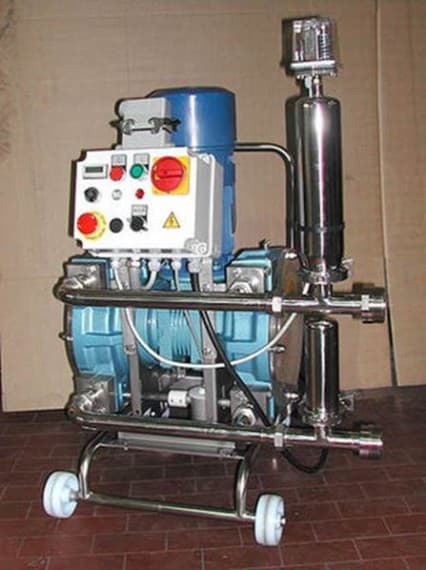 With traditional pumping systems, such as centrifugal pumps, there is no precision control of the volume being infused. Both too much and too little can lead to costly manufacturing mistakes.
An iconic Australian food manufacturer found that it needed to improve the accuracy of its inline dosing during food processing. Additionally, its requirements included a liquid foods pump that was perfectly hygienic, with closed hose systems with no lubrication or any contact with the mechanical parts of the pump to avoid any potential contamination. 
Hydro Innovations was able to provide the ideal solution for this application where hygiene-critical features are paramount. The system uses a peristaltic hose pump that regulates liquid flow to reliably deliver accuracy and consistency.
The food manufacturer installed a Ragazinni Rotho Peristaltic pump to fulfil these required functions in their food manufacturing process.
The model they chose was the MOD. PSF 1D which is a dual pump driven by a single motor and gearbox. This version allows for transferring small quantities and for delicately filling and emptying containers, but other models can be used for gently transferring viscous liquids into or out of vats and vessels.
The Ragazzini hose pumps are ideal for bottling plants in which an analogue signal regulates flow rate. This is because the inverter control regulates flow rate according to an analogue signal from the filler. This is all able to be controlled without sudden pressure changes.
In the case of this food manufacturer, the most important benefit was that the Ragazzini Peristaltic pump improved the finished quality of its foods due to the precise in-line dosing capabilities that ensured accurate addition of the specified additives and enzymes. The Ragazzini hose system ensures complete protection from oxygen, or gas can be injected in pre-established quantities if required in your production line.
The Ragazzini pumps are claimed to be the most versatile and gentlest available on the market. The "opening/closing" movement of the tube is static, without the grinding effect of other types of pump. The pumped product is therefore not damaged in any way and is transferred (usually) at a slower rate to create the most gentle way currently available. A wide variety of viscosities from liquid to thick pastes can be pumped using these pumps. The homogeneity of the mass is guaranteed by the delicacy of the pumping action.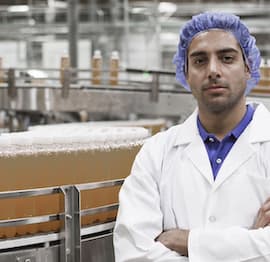 Owners of Ragazzini pumps do not have to worry about contamination or mess when a hose needs replacing, as there is no lubricant or oil-filled casing. The oil-free casing means a much easier clean-up if a problem does occur, and all Ragazzini peristaltic pumps are fitted with a leak detector that can stop the pump and send an alarm if a hose does fail, minimising the loss and contamination of the valuable product. Replacing hoses is a clean and easy task. There are hoses to suit a diverse range of applications, in stock at Hydro Innovations' Sydney warehouse. 
Another benefit of these versatile pumps is that they are seal-less and can run in reverse for tank filling and emptying tasks. The pumps can even be left unattended due to their dry running capability.
Rotho Peristaltic pumps are used in myriad applications including wastewater, water filtration plants, food, wine & juice manufacturing, dosing, sampling, even medicine - anywhere mechanical contact with the pumped liquid or product must be avoided.
Hydro Innovations says it is proud to be the Australian distributor for high-quality Rotho Peristaltic (hose) pumps manufactured by the Ragazzini Pump company in Italy. It says peristaltic pumps blend high performance with low maintenance, ensuring you get the most out of your long-term investment.