HYDRO INNOVATIONS: ERADICATOR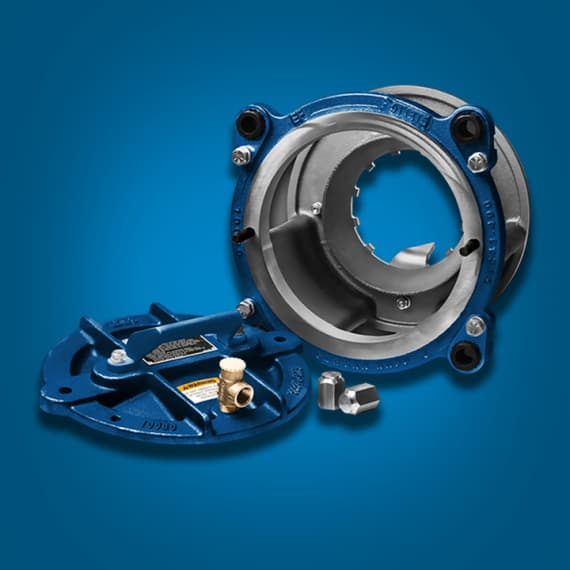 Distributed by Hydro Innovations, the Eradicator Solids-Management System is the most advanced pump for handling solids-laden liquids.
Manufactured by Gorman-Rupp, the Eradicator is ideal for the new challenges facing solids- handling pumps, such as wet wipes and rags which are increasingly present in sewage systems.
The new system comes as an extra option on the Gorman-Rupp range of Super T series pumps, and is also available as a retrofit kit for Super T Series units already in the field.
The Eradicator system uses a series of notches and grooves, and a lacerating tooth, to break up stringy materials, scrape them off the impeller vanes and pass them through the pump, without impacting performance or interrupting service.
The special cover plate includes a patented lightweight inspection cover that allows easy access to the impeller without compromising safety.
The Eradicator is available with carbon steel or hardened alloy steel wear-plates, and the pumps can handle flows from 5 litres per second through to 200 litres per second and heads to 45m.
And like all Gorman-Rupp Super T Series pumps, they can be mounted high and dry above the wastewater so operators can access them without cranes or other lifting devices.
Hydro Innovations
02 9898 1800
www.hydroinnovations.com.au