Published 18-08-2020
| Article appears in August 2020 Issue
HYDRAULINK PREPARES FOR TAKEOFF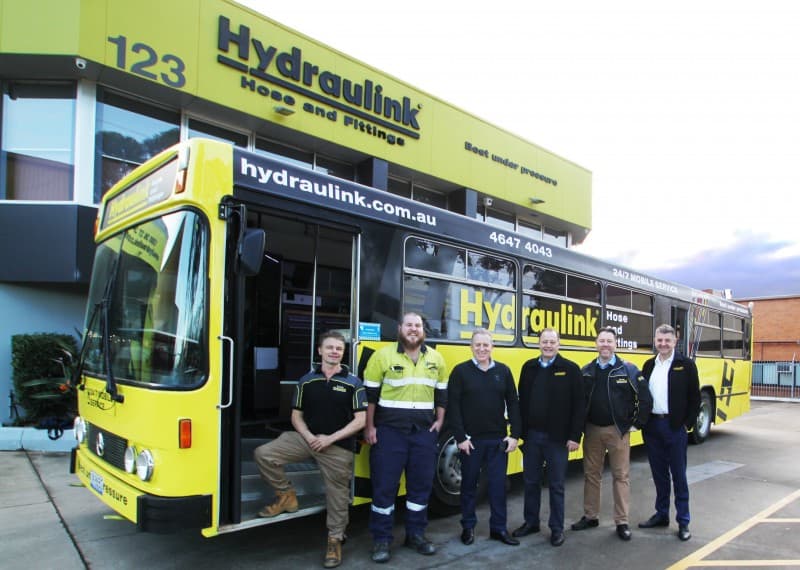 Hydraulink, one of Australasia's leading hydraulic hose supply and service organisations, has launched a major expansion programme to provide business and employment opportunities within the rapid growth area surrounding Sydney's new airport.
The company, which has more than 400 service points throughout Australia, New Zealand and the Pacific Islands, has targeted the creation of new skilled job opportunities at Badgerys Creek in Sydney's South West, where youth unemployment exceeds 12.4 per cent.
"The new airport is expected to generate as many as 45,000 new jobs over the coming years," says Hydraulink Australia managing director Denis Matulin.
Major investment in the airport region will initially reach the engineering, civil and construction sectors, followed by ongoing growth worth billions of dollars in aviation, transport, logistics and infrastructure.
"These are all major areas of focus of the Hydraulink hydraulic hose and fitting business, where we can create quality businesses and skilled long-term jobs," he says.
Hydraulink kicked off its expansion programme in spectacular fashion at a function in Smithfield. Taking centre stage was the vivid yellow 12.5 metre Hydraulink service bus fitted out by Hydraulink Campbelltown franchise owner Jeff McCoskery.
The ex-State Transport Mercedes – the same type of big bus dozens of Sydneysiders catch to work – was converted by McCoskery and his brother over many months into a fully equipped mobile service centre, billboard and customer reception centre combined.
It's believed to be one of the biggest mobile service centres in the hydraulics industry in Australia or New Zealand.
"The bus is a showpiece for the skills, training and initative we foster in franchise operators and the people they employ, which is what the region needs," Matulin says.
"We want to develop the skills of the many people in South Western Sydney, where the new Badgerys Creek airport will be an employment and opportunity magnet for decades to come."
The new airport, scheduled to be operational by 2026, will have an estimated impact on the Western Sydney economy over the period 2020-2050 of between $9.2 billion and $15.6 billion. On the entirety of Sydney's economy, it's expected the airport will generate between $15.7 billion and $25.6 billion, according to a Deloitte Access Economics report.
"There will be a strong need for skilled hydraulic service providers at every phase of construction and growth," Matulin says.
"We see a great opportunity to foster quality businesses and long-term employment in the skilled teams we will put in the field, all trained and working to the same standards of engineering excellence, safety and standards compliance across multiple sites."
Matulin says the key to Hydraulink's success is its prioritising of outstanding training and development of both its franchise operators and employees.
"We are deeply aware that successful businesses depend on successful people, so we have launched this major initiative to build our brand and career opportunities across every phase of this huge infrastructure project."