Published 26-05-2020
| Article appears in June 2020 Issue
HYDRAULINK JOINS COALITION OF KINDNESS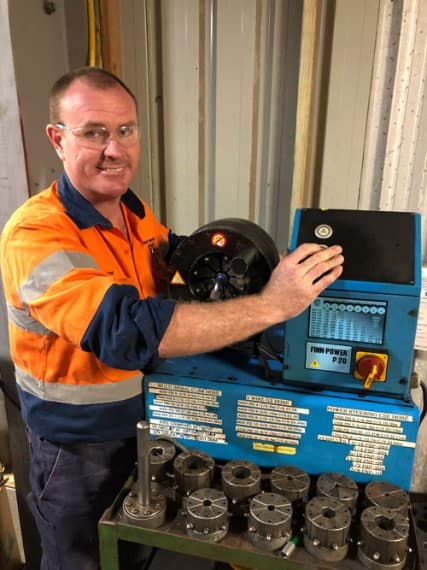 Hydraulink Port Macquarie has demonstrated its community concern once again by joining a "Coalition of Kindness" that is supporting healthcare workers at Port Macquarie Base Hospital and Wauchope District Memorial Hospital during the coronavirus pandemic.
Backbutt Engineering, which operates as an authorised Hydraulink dealer in Port Macquarie, has joined a consortium of local businesses that deliveres family meals to workers.
The unique initiative has delivered more than 500 meals in its first weeks.
Blackbutt Engineering director Simon Bell has donated a service to the hydraulic lifter for the XS food cooking tray, which is crucial for the Coalition members to prepare food.
"My wife Brooke and I are just members of a big team in this work," he says.
"We all know each other in a smaller community, and we are all keen to help each other out when something like this happens."
The Coalition's food delivery services are made possible thanks to the generosity, food donations, free transport operation and many other forms of funding from other local businesses in the area.
Hydraulink Port Macquarie's involvement in the Coalition of Kindness comes just a few months after the business donated its time and resources to help local firefighters continue to protect the community.
Hydraulink repaired fire hoses broken during the recent bushfire emergency, which hit Port Macquarie hard.
"It goes beyond business," Bell says.
Hydraulink group marketing manager Daniella Laurenzi says the Hydraulink Port Macquarie team is continually doing the company proud.
"Good business is about partnerships, relationships, building excellence and trust in all aspects of your work, as well as involvement in the community you serve," she says.
"I know Simon may get embarrassed when we praise him, but he sets an example that we and members of our Hydraulink network are proud to applaud."