Hydraulic washers, shims and stampled components a no-brainer for Boker's Inc.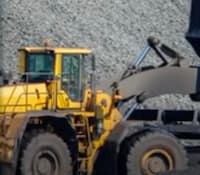 The ability to perform under pressure is one of the many reasons that original equipment manufacturers choose Boker's, Inc. to supply their washers, spacers, shims and stamped component parts. That, along with the highest quality standards, tolerances and finishing requirements, make the decision a no-brainer.
From reliable hydraulic tools to the demands of vast industrial equipment applications on oil and gas rigs, to mission-critical aerospace control systems, Boker's always delivers under pressure.
In fluid power, there is little room for failure, as even simple leaks and seal failures can cascade into system-wide failure, potential downtime or even create safety issues for operators.
For decades, Boker's has been a trusted provider of stampings, washers, spacers and shims in pumps, motor assembly armatures, valves, hose assemblies, connectors, fittings and virtually every moving or sealed part in hydraulic applications and the mechanisms driven by them.
To find out more about Boker's capabilities for hydraulic applications, visit www.bokers.com