HYDRAULIC HOSES ARE LIGHTER AND MORE FLEXIBLE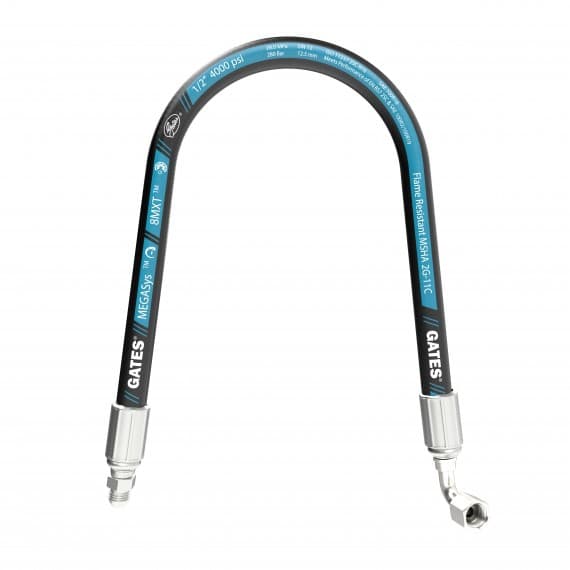 New from Gates Australia, the MXT family of premium hoses is the latest addition to its MegaSys hose and coupling system. These patent-pending products are lighter and more flexible, meet or exceed a wide range of industry standards, and are designed for use across industries with demanding performance requirements.
Tom Pitstick, CMO and SVP of Product Line Management for Gates Industrial, says: "Our customers have been telling us they want lighter, more flexible and easier-to-handle products that address multiple industry standards.
"They are seeking to enhance the performance of their machines, simplify their engineering processes, improve operational efficiencies and streamline inventory with a simplified selection of replacement products that can be used on virtually any original equipment platform. MXT delivers on these needs and adds value to our customers beyond just premium product performance."
The MXT hoses are up to 30% lighter for improved fuel efficiency, easier handling and reduced shipping costs, and are more flexible, with an average of 40% reduction in bending force (compared with similar Gates products), allowing for faster and more ergonomic installation.
MXT hoses are tested to exceed 600,000 impulse cycles, three times greater than industry standards, and are designed to work exclusively with Gates MegaCrimp couplings.
Gates Australia
03 9797 9688
www.gatesaustralia.com.au