HYDRAULIC CUTTERS SPEED DECOMMISSIONING TASKS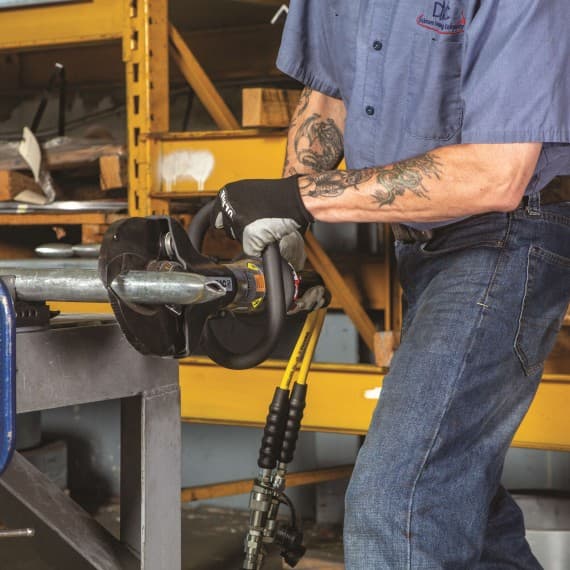 New from Enerpac, EDCH Series 700bar hydraulic cutters feature exceptionally large blade apertures, up to 170mm, and can handle material hardness of up to 41HRc (Rockwell measure), including metal tubes, cables, profiles and similar materials.
This versatility makes them an invaluable efficiency and safety asset when decommissioning plant and undertaking maintenance shutdowns involving infrastructure and machinery.
According to Enerpac Regional Sales Manager Darryl Lange, "Decommissioning tasks frequently involve a multiplicity of tools and a high degree of hazard, risk and delay potential that competitive companies and efficient utilities cannot afford. These purpose-designed decommissioning tools offer minimal spark risk compared with torching, grinding and sawing methods, while also producing minimal vibration to help prevent hand/arm vibration syndrome."
The new tools are designed to work with Enerpac electric high-flow, cool-running ZE6210X pumps, which are part of a ruggedly reliable ZE series of configurable pumps requiring 18% less current draw than comparable types.
There are three models in the EDCH Series, weighing 11.5, 16.9 and 24.2kg, with blade apertures of 130, 145 and 170mm, respectively.
Enerpac
02 8717 7200
www.enerpac.com