HYBRID SAFETY MODULES ENABLE DECENTRALISED AUTOMATION
07-02-2018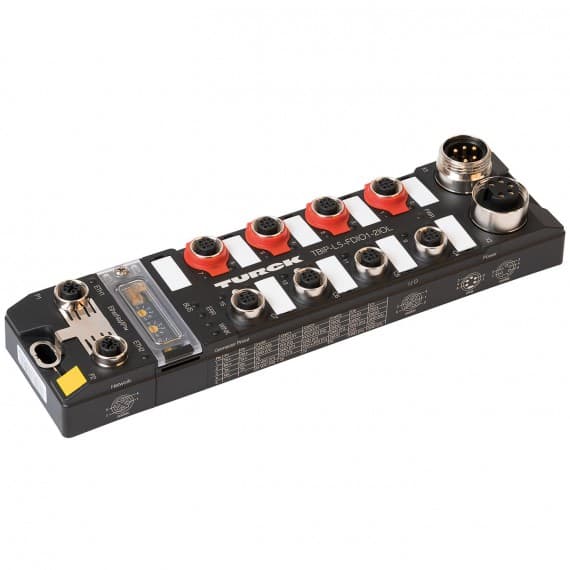 Turck has expanded its range of hybrid safety modules that combine safety I/O and general-purpose I/O in a single, rugged, on-machine, remote I/O device with the release of the CIP Safety Hybrid Safety Block I/O module.
These hybrid safety modules can be adapted to the signal requirements of the installation through the use of configurable I/O points and by leveraging the flexibility of IO-Link.
On the safety side, each module has two safety inputs for connecting safety sensors, such as light curtains or emergency stop buttons. Two further safety channels can be used as either inputs or outputs.
The general-purpose (non-safety related) side has four configurable I/Os, each capable of switching up to 2A when used as outputs. Two IO-Link master ports are also available, which offer an additional 32 points of configurable discrete I/O when used with Turck IO-Link hubs.
As well as operating as remote safety I/Os, the hybrid safety modules can be operated as stand-alone safety controllers for local safe I/O. This allows the implementation of safety functions without the need for a dedicated safety PLC while still providing safety diagnostics and general purpose I/O data to a higher level non-safety PLC.
The modules are available with high levels of ingress protection (up to IP69K), allowing their use in the most demanding environments and enabling decentralised automation without the need for additional control cabinets.
Turck Australia
1300 132 566
www.turck.com.au