HYBRID CABLES FOR ENERGY CHAINS SIMPLIFY MACHINE DESIGN
06-12-2017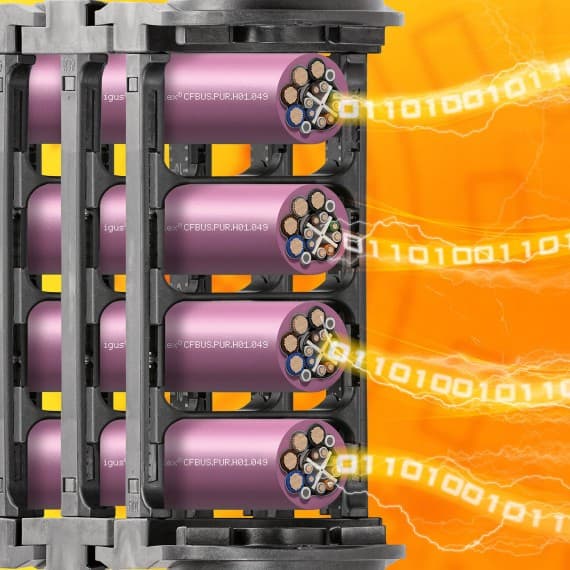 Treotham Automation is offering a new series of hybrid cables specifically for use in energy chains. The igus CFBUS.PUR.H01 series cables combine Ethernet or Profinet elements with power cores in a single cable with an oil-resistant PUR outer jacket that makes them ideal for moving applications in machine tools and other demanding environments.
There are a number of advantages to this hybrid cable approach for machine builders. The single cable takes up less space in the energy chain, and it also allows designers to simplify interconnection by using a single hybrid connector for the entire system.
Treotham can supply the full range of igus hybrid cables, which currently comprises 1354 different designs. These include the CFBUS.PUR.H01.049 with CAT6 and the CFBUS.PUR.H01.060 with Profinet in addition to versions with Profibus and fibre optic elements.
To enable global use, the whole cable family has UL and NFPA approvals and meets the requirements of EAC and CTP.
Treotham Automation
1300 65 75 64
www.treotham.com.au