HYBRID BLUE LASER WELDS COPPER WITHOUT EVAPORATION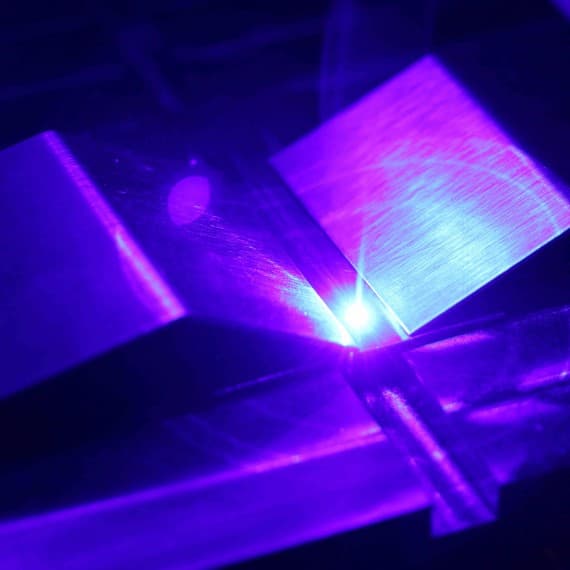 Blue diode lasers now make it possible to control heat conduction when welding copper.
The new LDMblue from Laserline provides a high-power continuous-wave system that revolutionises the processing of copper, gold and other highly reflective metals.
Copper belongs to the class of metals with high electrical conductivity and is one of the most important conductor materials used in the consumer electronics market. With growing usage of copper comes the demand for effective joining technologies, particularly where parts have to resist high currents throughout their product life, which demands high-quality joins with high thermal stability.
Laserline has developed a hybrid concept that combines blue and infra-red diode lasers to perform the task of welding metal. This overcomes the usual instability of the melt pool, and thereby revolutionises the process of welding copper, gold and other highly reflective metals.
Using special focusing optics, the system combines the beam of the LDMblue diode laser with the beam of a classical LDM infra-red laser. The result is a precisely controlled energy distribution that enables melting of copper without evaporation.
Tasks that were previously challenging such as welding thin copper foils and copper sheets with perfect cosmetic appearance are now achievable using the LDMblue diode laser system.
Applications that will benefit from the new technology include the manufacture of slimline battery cells for mobile phones, portable electronic devices and the manufacture of motors for electric vehicles.
Laserline lasers are distributed in Australia and New Zeland by Raymax Applications.
Raymax Lasers
02 9979 7646
www.raymax.com.au