HOW WELDERS GET IT ALL TOGETHER!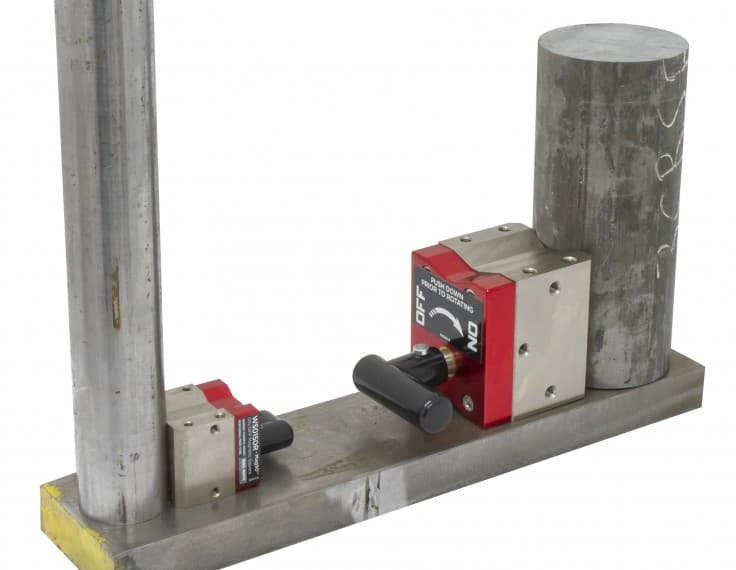 There's nothing more frustrating than trying to clamp steel work-pieces together accurately and quickly with mechanical clamps. It's the kind of task that makes you wish you had three hands…maybe four!
Enter Mag-Mate switchable magnetic clamps — to quickly and simply lock work-pieces together with no fuss or frustration— and at perfect right angles every time. Mag-Mate is the superior permanent magnet clamp because it offers higher clamping strengths and is recessed on three faces to accommodate round as well as flat steel. Several sizes and clamping strengths ensure that no job is too small or large. No electric power or batteries are needed but the Mag-Mate clamping square is turned on or off with an easily operated mechanical switch. Mag-Mate earth (or ground) clamps are also available to provide strong, positive earth for welding. Switch to Mag-Mate for stronger and more convenient clamping.
Mag-Mate is available in Australia from Serpent & Dove—Applied Magnetics Pty Ltd and authorised outlets. More information is available at www.serpent-dove.com.
Serpent & Dove
www.serpent-dove.com