HOW VISION SENSOR TECHNOLOGY HAS BEEN A GAME CHANGER
28-10-2015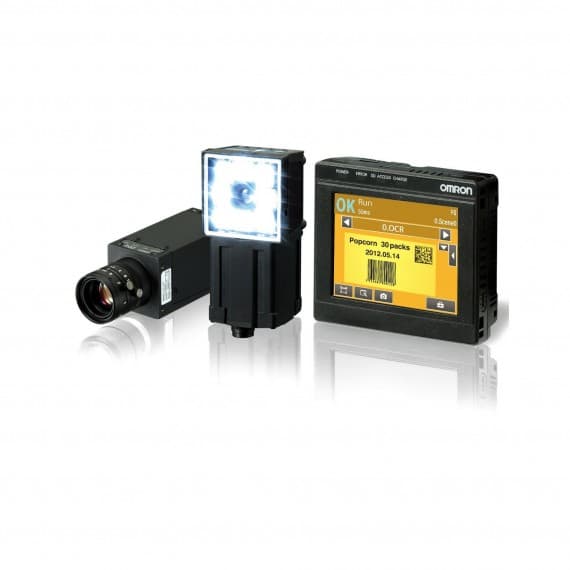 Choosing the right process technology is the key to an efficient and successful supply chain.
Australian manufacturers face increasing pressure to get their products to market on time – and in compliance with industry standards.
And Australian food producers especially, need to get goods out of their storage facilities or warehouses and through the supply chain as quickly and efficiently as possible.
It is vital for Australian manufacturers to choose technologies they can implement within their business that will drive efficiencies and reduce costs.
To maintain accuracy and efficiency, manufacturers must move away from manual low-tech processes across their supply chain.
"Automation is the key to the future," says George Nematian, an expert in vision sensor technology from Omron Electronics.
"In such a competitive consumer-driven market it is vital for Australian manufacturers to get their products to retailers across the nation," he says.
"Technologies such as vision sensors should be considered to better control the end-of-the-line manufacturing processes, including coding, labelling and packaging."
Vision sensor technology is primarily used for quality inspections and traceability.
This is a cost-efficient solution that not only reduces production costs but also product liability.
"With vision sensors manufacturers can better monitor and control production quality and eliminate product recall – particularly those in the food & beverage, pharmaceutical and packaging industries," says Mr Nematian.
Vision sensors can help companies to:
·       Reduce waste
·       Reduce failure rate
·       Maintain customer satisfaction
Checking for product defects as goods come down the line is definitely a more cost-efficient method than waiting to check the completed products at the end of the production line, says Mr Nematian.
"Most food lines operate at very high speeds, he explains. "If a defect is not
recognised, manufacturers can lose thousands of defective products, resulting in heavy losses.
"Vision sensors provide continuous inspection of products on a production line, eliminating human error."
A vision sensor can monitor fill levels, check expiry dates as well as analysing codes and label information.
Automated inspection not only increases productivity, it significantly reduces waste and ensures bad products are not distributed in the marketplace, Mr Nematian says.
For these reasons more companies are turning to vision technology, which delivers a quick return of investment.
"Vision sensor technology usually pays off within three months and advanced vision system will pay off in six months to one year in many cases, says Mr Nematian.
"And most vision sensor users report productivity improvements well above 20 per cent, with reduced labour costs and less wastage.
"The ability of vision sensors to deliver in excess of 99 percent accuracy also means there are fewer returns and credits to process, resulting in a much higher level of customer satisfaction."
Manufacturers who make an investment in modernising their businesses with technologies, such as vision sensors will be better positioned to meet today's workplace challenges.
They will also be able to get their products to market sooner, which will support their opportunities to grow their bottom line.
Omron Electronics
Ph: 1300 766 766