HOW VISION SENSOR TECH CAN BOOST ROI FOR FOOD MANUFACTURERS
18-10-2016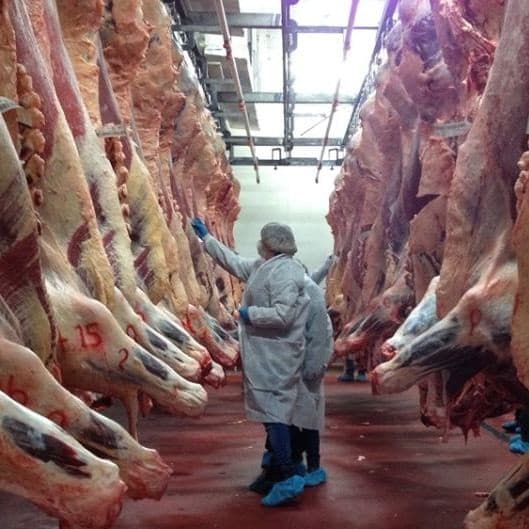 Australian manufacturers face increasing pressure to improve quality, productivity and to deliver product into the market on time.
To maintain accuracy and efficiency most companies are moving away from manual inspection to automated inspection using vision technology.
Increasingly stringent international regulations require that packaging, particularly in the food and pharmaceutical sectors, carry unique coding that can be used for tracking and tracing of individual products throughout the supply chain.
These codes need to be accurately and precisely printed and positioned on the packaging material without compromising either production speed or print quality.
Food and beverage companies invest heavily and consistently in solutions to optimise their manufacturing operations to avoid capital equipment investments.
They are constantly seeking more efficient ways to increase productivity and quality.
Each investment is scrutinised for its impact on ROI. Only the most important and urgent projects are funded.
Many companies lower their waste thresholds in production and improving package quality using today's more focused, more affordable machine vision solutions.
These can deliver a boost in ROI and help fund more capital intensive production upgrades.
And improved quality boosts retailer goodwill and customer confidence.
Every aspect of packaging reflects on product quality.
Customers rely on date codes to determine when and where products were produced. They also advise when the product should be discarded and how to trace any problems quickly to the manufacturing process. Inkjet and other marking systems can fail to apply a complete date code.
Even accidental contact with the print head can cause smudging which will produce unreadable codes.
The vision sensor is used for date verification and continuously monitors printed character quality for defects and malfunctioning printer operations. Using vision technology can lead to substantial savings in wasted material and maintain customer satisfaction and fast ROI.
Meat grading and marbling (the visible form of intramuscular fat) is another example of how vision technology can improve ROI.
More than $17 million worth of meat was exported in the year ending June 2015, according to the Meat Industry Association (MIA) – and exports are growing.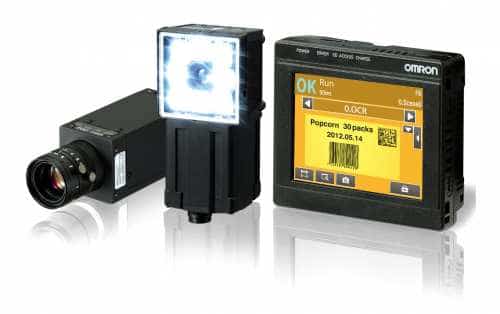 More companies are now considering using vision technology for automated marbling checking. It scores the meat quality and grades it accurately.
Industrial vision systems act as the impartial eye which is most accurate and consistent when grading based on colour and size of REA in beef.
Omron, a global leader in automation, offers true colour vision sensors, so there is no need to convert greyscale images to colour.
As well as determining meat colour, Omron FQ and FH series vision sensors accurately measure size, including fat content and marbling.
Omron's FQ2 vision cameras are rugged enough to be installed directly on the production line in a meat works hose down environment. They have enough capacity to store more than the customer's total product line-up and label varieties.
Omron FQ2 supports up to nine types of barcodes. Whether it's for verification or barcode character reading, the FQ2 can easily meet customers' requirements.
The Australian meat industry uses GSI-databar code widely and FQ2 has been successfully used for product verification and production information inspection.
Companies that invest in vision technology will be in a better position to meet today's workplace challenges.
They will be able to get their products to market quicker, reduce waste and maintain their customer's satisfaction which will support their opportunities to grow their business.
Omron Electronics
Ph: 1300 766 766
www.omron.com.au