HOW TELEMATICS TECHNOLOGY CUT FUEL COSTS BY NEARLY 50 PERCENT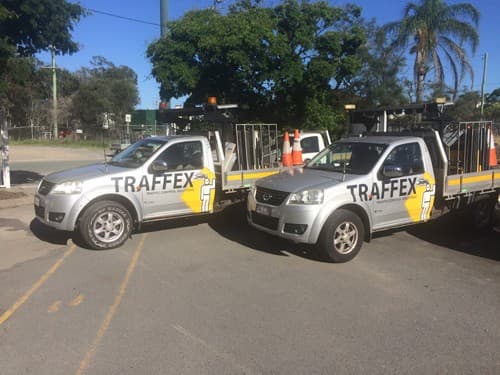 When operating a large fleet of vehicles one of the biggest expenses is of course fuel costs.
It can make or break companies in the transport and logistics sectors.
Traffex is one of Australia's leading traffic management service providers.
The company has a fleet of about 100 vehicles servicing mainly the construction industry.
In a bid to cut costs and improve efficiency Traffex implemented TomTom Telematics Webfleet service – a new software program – in its fleet of vehicles late last year.
Webfleet was developed to not only save on fuel costs, but also to help improve vehicle performance and increase overall fleet efficiency.
"We originally thought we'd receive a small cost saving through more economical
driving," says Carly Fehring, General Manager at Traffex.
"We gained more value than expected and the savings paid for the implementation itself,"
she says.
With the new technology Traffex has reported fuel savings of up to 50 percent.
Christopher Chisman-Duffy, Managing Director of TomTom Telematics ANZ, says the Webfleet software is designed to give vehicle operators full visibility and a full overview of all vehicle movements.
It provides comprehensive reports on driver behaviour, vehicle movements and health and safety.
"You can get 10 second updates on the position of the vehicle, its speed and other traffic information," Mr Chisman-Duffy says.
Up to 42 reports can be downloaded, depending on the information required by fleet operators.  
"One of the biggest problems you have in traffic management is when employees take the vehicles home after hours," Ms Fehring explains.
"Often they will use them for private purposes such as shopping.
"One driver was caught driving to Byron Bay and back (from Sydney) on a private trip."
But with the new Webfleet service companies can now track vehicles 24/7.
It can also determine whether the driver is speeding or driving harshly, which can also serve to cut maintenance costs.
"Now if someone is driving one of our vehicles and they don't have an active shift, we get an alert to say they are driving without authority," Ms Fehring says.   
"And the same applies for speeding and harsh driving."
The new technology is also a navigation device that can assist drivers to take the most direct route when on jobs – resulting in further fuel savings.
It can also be used to send the closest fleet vehicle to a particular location.
Ms Fehring says the new software can be used as a disciplinary tool for drivers who are doing the wrong thing or to reward employees for good driving behaviour.
Drivers with a good driving history – no speeding or other traffic infringements, no harsh driving incidents, or driving without permission – are eligible for rewards such as cash bonuses or gift vouchers.
"This provides a good incentive for drivers to do the right thing," Ms Fehring says.
Christopher Chisman-Duffy, Managing Director of TomTom Telematics ANZ, says Webfleet software can optimise efficiency, improve productivity and reduce costs
whether you have a fleet of five or 5,000.
"Costs, productivity and driving behaviour can and should be understood, so that businesses can turn their fleets from a cost centre to a profit generator," he says.
More than 600,000 vehicles are now fitted with the software worldwide.
Mr Chisman-Duffy says Webfleet is easily fitted into any vehicle to provide a total software solution.
Several leasing options are available, with software updates – including latest maps – updated regularly.
TomTom Telematics is one of the world's leading telematics solution providers with more than 520,000 subscriptions worldwide. The company services drivers in more than 60 countries.
For further information visit: tomtom.com/telematics