HOW TECHNOLOGY CAN HELP MANUFACTURERS TO DRIVE GROWTH
11-08-2015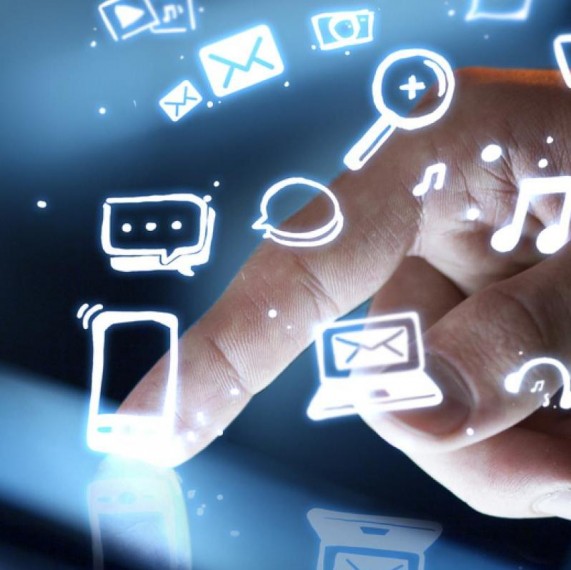 Although Australia's manufacturing output has been trending downwards for some time now, the industry has shown that profitability levels can be raised in several circumstances.
Today the smart use of technology can be applied to improving after-market services, enhancing profitability and driving growth.
The technology in question combines social media, mobility, analytics and cloud (SMAC) that can collectively help to create service excellence. SMAC can enable manufacturers to improve customer experience, create cross-selling and upselling opportunities and build lasting competitive advantage.
Unfortunately, many manufacturers still tend to ignore the potential of aftermarket services. This situation is often compounded by the industry's fundamental attributes, which encompass product-centricity, reactive service culture, gaps in service capabilities and, at times, a "let it break before I fix it" customer mindset.
Since the global financial crisis, however, the more enterprising manufacturers have been looking beyond traditional methods and product portfolios to improve their performance (for example, new revenue streams). Service optimisation is a key area that promises to open broad-reaching possibilities and analysts around the world are predicting that it will become central to profitable revenue growth in the future.
But first manufacturers need to make the investments that will unlock new service strategies. The challenges they face in developing prudent aftermarket services—and the strategies required to counter them—are complex and demand painstaking cultural and operational changes. To meet these challenges, manufacturers must focus on developing an internal culture that fosters customer-centric services.
This must be complemented by a technology infrastructure that provides some quick wins and pays dividends over the long term. Based on experience with large global manufacturers, the following guiding principles can serve as the foundation for any aftermarket services strategy.
There is no one-size-fits-all formula for the extent to which an organisation adopts service strategies. Typically manufacturers need to transition from a reactive to a proactive approach to building customer services, and only by building long-term relationships will they be able to adjust to changing customer needs. The vision for organisational goals and customer focus includes:
·       The provider leverages stronger capabilities and initiates contact without being asked.
·       Contact is focused on holistic service and not solely on specific problems.
·       There are opportunities to provide performance insights, early warnings, and advisory services.
·       Long-term engagement and ongoing opportunities are supported.
·       Stronger service execution capabilities deliver to terms of service agreements.
By assessing capabilities continuously, understanding customer needs, conducting a gap analysis and deploying mitigation strategies such as investment in new technologies, a manufacturer can progress along the service maturity path. A strong service development lifecycle can help further.
To achieve all this, a manufacturer needs to embrace the following strategies:
·       Make holistic use of SMAC technologies. This will help manufacturers to sift through huge volumes of mobile and social data stored virtually and enhance their service capabilities. It will also identify value propositions for customers, address specific customer needs and enhance the customer experience.
·       Adopt the Software-as-a-Service (SaaS) technology model to custom-build and/or deploy out-of-the-box software platforms capable of delivering new services. For example, a major building automation system and equipment manufacturing organisation recently ventured into energy management services by leveraging a combination of smart meters and customer energy consumption data. The manufacturer's customers were using third-party services to obtain these metrics.
When initiating aftermarket services strategies, manufacturers should set well-defined success criteria, measure success systematically and create mechanisms to incorporate the lessons they learn. The resulting corrective actions will help to fix realistic goals and show progress on the path to maturity during each successive period.
When a manufacturer moves from operating as a reactive service provider—where services play a supporting role to product sales—to a proactive service provider that uses new SMAC-enabled capabilities to convey its strong services value proposition to customers, the benefits can be extensive. The manufacturer will strengthen its brand by enhancing the aftermarket customer experience with effective services and generating revenues independent of product offerings.
Because these capabilities are difficult for a competitor to replicate in the short term, the manufacturer achieves a sustainable competitive advantage.
While manufacturers might face obstacles when beginning to implement aftermarket service strategies, they must challenge the status quo with an eye on the future. This will involve disruptive change, starting with the service culture and operating model, through building a new technology infrastructure around the SMAC stack. They must also establish competence and eventually outperform in the aftermarket.
Achieving these objectives will help forward-thinking manufacturers to serve the end-to-end needs of their customers better, facilitating a sustainable competitive advantage for the foreseeable future. 
By Badrinath Setlur
*Badrinath Setlur is Assistant Vice President of Manufacturing, Logistics, Energy and Utilities Consulting, Cognizant www.cognizant.com