HOW TO SUCCEED IN ENTERPRISE AGREEMENT NEGOTIATIONS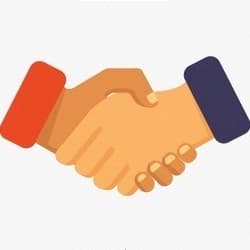 In Australia, employees can negotiate a contract with their employers agreeing on all things work related, for example, working hours, workload, responsibilities, payment. This contract is known as an enterprise agreement. These agreements can be between one or some or all employees and the boss.
According to statistics, the number of employees covered by an enterprise agreement is declining every year. The Fair Work Commission is approving fewer agreements every year. Something can be done about this decline. For successful enterprise agreements and negotiations, the following have to be considered.
Have the working environment in mind
How is the working environment? As an employer, get to know your employees and their requirements. Could they do better with more flexible working hours, a salary increase and so on? Employees also need to understand the operating environment. They need to figure out if the agreement will affect the competitiveness of the business. Will the business be able to cope with the negotiations two to three years from now?
Develop a financial impact model
How will the proposed bargaining affect the business financially? Anything that can bring financial changes to an enterprise needs to be looked into deeply. If changes will lead to a more productive workforce and greater returns, then it is in the business's interest to bargain well with existing employees. The best way to understand the changes that would be brought by the adjustments caused by an agreement is through a financial impact model. This needs to be readily available for all to consider before any voting takes place.
Have a reliable record of negotiations
For legal options to be applied, the bargaining teams need to have reliable records of previous negotiations, which will make it possible for the unions to know and stick by the rules. Evidence that will be used in support of the legal options will be developed in time. This will ensure inexpensive good quality evidence that is legally binding.
Think about future bargaining
To have a successful enterprise negotiation, you not only have to think about the current bargaining but those that will follow in the future. Will bargaining lead to company growth, or a stronger purpose of business goals? How will the current negotiations affect next year's negotiations, and how will next year's negotiations affect future years? This kind of thinking will enable employees and employers to come up with effective bargaining parameters.
Involve all the employees
Negotiations for an enterprise agreement can take quite some time, especially because there is an approval process that will begin after the bargaining. All employees and employers have to be patient while the negotiations and approvals are implemented. No changes will happen overnight. All employees need to be involved in making this major decision. There will be a need for a free and fair election that meets the standards of the State Industrial Relations Commission.
Electronic voting would be ideal for this process as opposed to manual voting. During an enterprise agreement voting, ensure that the service provider offers ballot management that is bias-free, protects the voters' privacy and rights, and offers options that are convenient and reliable.
The whole process should be cost-effective. Electronic voting lends itself to being far more cost-effective than a manual vote. The service provider should be able to handle any number of voters comfortably.
David Trounce is a small business consultant with 25 years' experience in business management and marketing.