HOW SHOULD YOU MOTIVATE YOUR TEAM DURING A DOWNTURN?
23-03-2016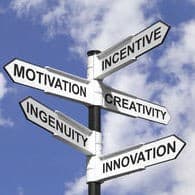 Having a team of enthusiastic, motivated workers is key to the success of any business.
Midvale based industrial services company, Rudd Industrial, says that when your team's morale and loyalty are stretched to the limits, motivators outside of salary increases are crucial.
"We've been in business for over 32 years, and like others in the resources industry, we've been impacted by the current downturn," said Rob Broadfoot, Territory Manager and Midvale Branch Manager for Rudd Industrial
"We can't currently motivate our team with the expectation of higher wages in the short term, so instead we've looked at motivating our team via other methods," he said
This is a common situation, and one we've heard many times from the manufacturing and materials handling industry: you can't simply bring up people's mood by handing out more cash.
The ability to make a concrete contribution, and the feeling that your opinions are being heard and considered, are ranked high among employees as factors that increase job satisfaction.
Employees, more than many other factors, simply want to leave work feeling like they've made a positive contribution that other people recognise and appreciate.
"We also value every individual and the contribution they make, and this is demonstrated by expressing thanks for achievements. Consistent communication is key and the entire team needs to understand that our aim is to provide the best possible service to our clients, at a competitive price," said Mr Broadfoot.
Rudd Industrial
Web: www.rudd.com.au