HOW TO SAVE COSTS WHEN INSTALLING A REMOTE POWER SUPPLY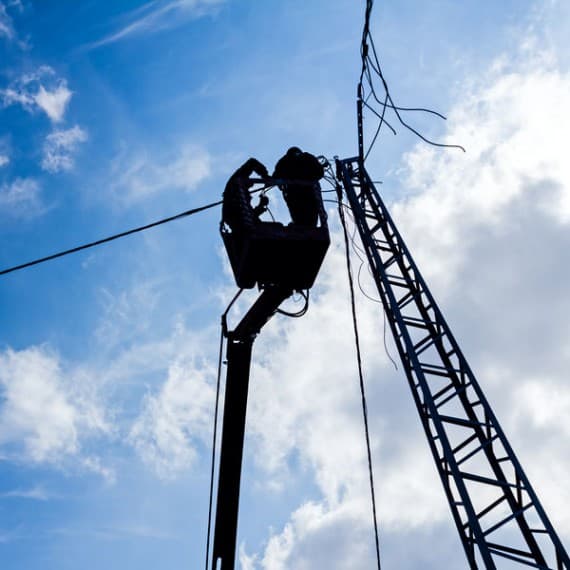 Powering mine sites can be challenging because, more often than not, they are at the very end of the grid network. Because of their location and demanding power needs, mines are usually susceptible to power fluctuations. Guaranteed fuel efficiency and a reliable source of mining power are essential to the operation and success of mining sites. And finding ways to save on the costs involved is a must.
To keep operations running smoothly and eliminating the extra costs associated with downtime from power shortages and blackouts, mine sites need deliverable power anytime, anywhere. Mine sites crave a dependable source of power that can grow with them as they expand – and this comes down to a good installation of a remote power supply. Here are a few ways you can save costs and encourage a better power supply setup when choosing a power generation supplier.
Use the right wire connections
When installing remote power sources, it's paramount you size the connecting wires accordingly. This will ensure the power source operates efficiently and reliably, while helping to create a quality and cost-effective power supply to the mine site. Choosing the right wire connections is vital for safety considerations too. When determining the appropriate wire size, you need to consider both the input and output connections and the ambient temperature. Most wire connections operate at a maximum of 30°C.
The wire connections you use must correspond to the National Electrical Codes too. Local codes can differ depending on your location, so make sure you check the requirements before making the final installation. Using the right wire connections eliminates potential problems like overheating. Checking the cable can safely carry the maximum current load without overheating prevents fire hazards and the insulation to degrade. These issues can be costly to mine sites if the wrong wire connections are used.
Embrace new innovations
Installing a dependable and cost-effective power supply is all about embracing new innovations. Remote power supply solutions are becoming even more innovative with hybrid solutions and mine-wide contracts available. Hybrid power is proving to be a real benefit for remote mine sites and is positively transforming the industry sector.
Technology developments and lower costs of renewable energy sources have made it possible for mine sites to save a considerable amount when it comes to installing remote power supplies too. Such innovations help to eliminate the risk of power outages due to bad weather or natural disasters for remote mine sites. The importance of diversified power supplies to these mining operations is undeniable.
When embracing new innovations, review all power options early in the process. This eliminates investing in expensive commitments when installing connections to the natural grid, when there could be cheaper and more effective options available.
Consider sustainable energy sources
If you're considering installing a remote power supply, now is good time to look at sustainable energy sources as an option too. Cleaner sources of energy, like solar and wind power, are becoming increasingly popular for providing affordable, sustainable energy with little to no carbon footprint. Such power sources are saving mine sites a fortune. Thus, it makes sense to embrace geothermal and hydroelectric as viable solutions – especially for low-voltage site power applications.
More mining sites are using renewable energy to power resources. These green technologies are ideal for powering remote projects and for expensive and unreliable grids. The increase in electricity costs has helped encourage mining sites to utilise sustainable energy sources for cost-effective and reliable power. The choice of renewable options available for mining companies has made the decision an easy switch for many. Different forms of renewable energy fit with different regions in the world and aren't just limited to renewable projects.
Choose the right power generation supplier
For the most cost-effective remote power supply with flexible capabilities, it's important to choose the right power generation supplier. As with your home's utility bills and installation, costs can vary significantly between providers so it pays to do your research first and shop around.
The best power generation specialists need to use the most innovative solutions to ensure you have a power supply that's economical, practical, controlled and specialised. This encourages mine sites to have power that doesn't experience frequent load changes, resulting in unwanted and expensive electrical loss, downtime an excess fuel consumed. By managing the mine site's power supply with the right supplier, associated costs are significantly reduced.
Jayde Ferguson writes for KPS Power Africa – the leading contract power supplier to the resource sector. You can catch her on Google+.