How to put a handle on a steel sheet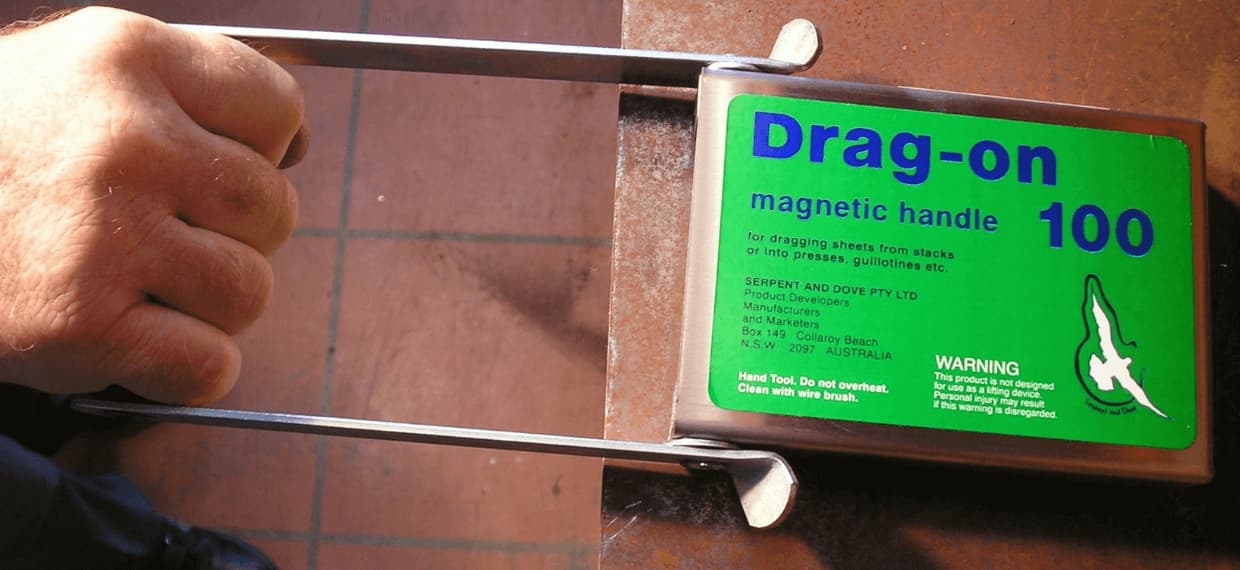 Gripping a steel sheet to manipulate or move it into a press or process is not always easy, especially when sheets are stacked and there is a vacuum effect preventing them from parting.
Serpent & Dove's Drag-on Magnetic Handles are designed to solve this problem and allow the user to drag one sheet from a stack with ease.
Designed and made in Australia by Serpent & Dove, Applied Magnetics, the Drag-On Magnetic Handles come in three drag strengths of 50, 100 and 200 kgs. They have proved a boon to steel fabricators for many years.
Using intense, multi-pole, shallow-field magnet technology, these very popular, light-weight magnetic handles quickly put a handle on a steel sheet to provide a safe means for dragging and keeping a sheet under control.
Serpent & Dove's Drag-On Magnetic Handles have made many steel fabrication shops safer and more efficient by preventing finger and hand injuries, especially as Drag-On will select one sheet from the top of a stack. The Drag-On Magnetic Handle is removed from the sheet with a quick upward movement of the handle. www.serpent-dove.com