HOW THIS PACKAGING COMPANY SAVED $10,000 A MONTH IN ENERGY COSTS
22-03-2016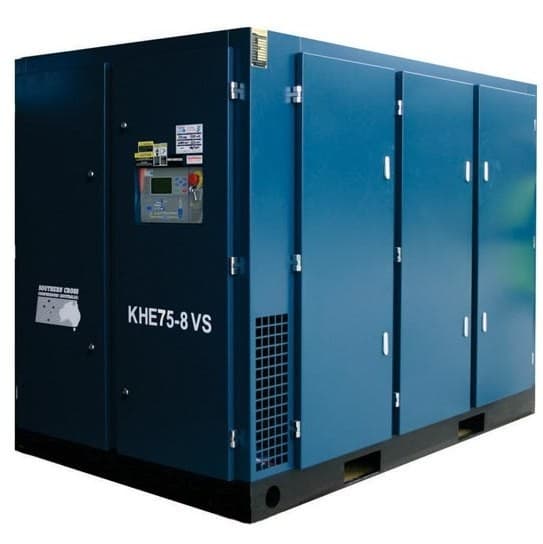 After Snopak Manufacturing's compressed air system suffered a major breakdown, management realised it was time to upgrade to a system that would not only cover their short-term needs, but remain reliable and flexible well into the future. 
After researching their options, they spoke with the Sales Manager of Southern Cross Compressors, Martin Curd. Based on their urgent need for turnaround, and the requirements of the system, Martin made a recommendation to install a new Southern Cross, KHE 2 Stage, Variable Speed Rotary Screw Compressor and ancillary systems.
This comprehensive installation offered all the compressed air power Snopak required to resume operations, and provided the capacity for future growth without overspending on size or capacity.
The assessment also displayed significant energy cost savings over the old system, which ensured the new system would pay for itself in a relatively short timeframe.
"Not only does the new KHE VS deliver in excess of our current operating needs, it is a far quieter and efficient system all together," said Snopak Manufacturing Manager Peter Goddard.
"Cost savings have vastly exceeded our expectations and fact is, we are saving an amazing $10,000 to $15,000 per month on our energy bills, he said.
"The new system provides all the compressed air power we need to handle our operations including power hungry blow moulders, thermoformers and ancillary equipment. The programmable, variable speed function gives us the air we need when we need it, saving both on wasted energy and maintenance requirements."
Mr Goddard said the professional and knowledgeable approach from Martin Curd and the team at Southern Cross meant that Snopak received the ideal machine for its requirements.
With a team of knowledgeable staff, equipped with a full range of industry-leading products, the consultation and after sales service from Southern Cross was second to none.
Southern Cross Compressors
Ph: 1300 098 901