HOW MUCH OF A PROBLEM IS ALCOHOL USE OR ABUSE IN AUSTRALIAN WORKPLACES TODAY?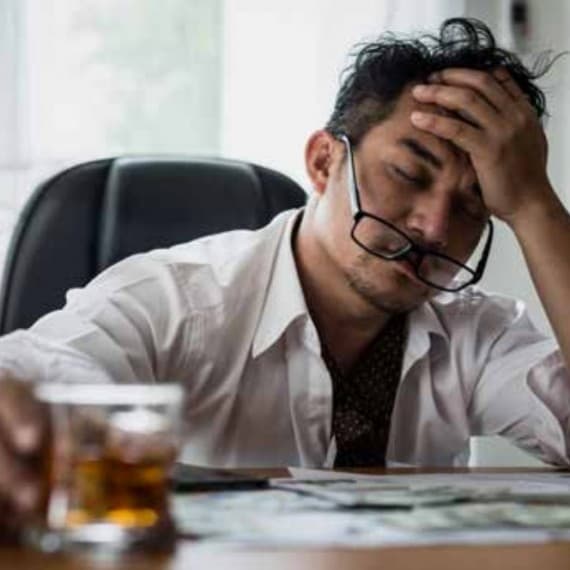 Australia has had a long love affair with alcohol, but 21st century attitudes are very different to those of centuries gone. Pete Jeans investigates whether we still have a problem.
According to Safe Work Australia: "Alcohol and drugs – including medicines prescribed by a doctor or available from a pharmacy – can affect a person's ability to work safely. This can lead to workplace accidents that can result in death or injury, adverse physical and mental health effects for workers, and absenteeism and lost productivity for employers.
"In some jobs such as road and rail transport, maritime and mining occupations, the law sets down a legal blood alcohol level and may prohibit a worker from being affected by any drugs – legal or illegal.
"Under the model Work Health and Safety laws all workers have a duty to take reasonable care for their own health and safety and ensure they don't adversely affect that of others. This means they must be fit and well enough to do their job, not be under the influence of alcohol or drugs, or use alcohol or illegal drugs while at work.
"Employers need to manage all work-related risks, including those with alcohol and drugs. Some workplaces have explicit policies to test their workers for alcohol and illicit substances. This can be particularly important if a worker could kill or seriously injure themselves, another worker or a member of the public."
Speaking specifically about alcohol, Laura Bajurny, a spokesperson for the Alcohol and Drug Foundation said: "Alcohol is connected to workplace accidents and injuries, and concerns about the risks associated with intoxication have led to some workplaces conducting on-site alcohol testing.
"Some workers may not know how long the body takes to process alcohol and that alcohol can still be present in their bloodstream even the day after drinking.
"Absenteeism due to alcohol use is another concern, with research indicating that those drinking 11 or more standard drinks a month report missing at least one day of work in the past three months because of their drinking.
"A less visible problem is worker 'presenteeism', when an employee attends work too unwell to be as productive as expected.
"Next-day effects of alcohol consumption can include slower reflexes, poorer concentration, nausea and headache. In some industries this is particularly dangerous, in addition to costing the business in lost productivity.
"It's important that all employers have a comprehensive workplace alcohol policy that is regularly communicated to staff. Employers should model a responsible alcohol culture at all work-organised events. Staff education about risky alcohol consumption, next-day effects of alcohol and the negative impact on safety, and the time our bodies require to process alcohol, may all assist in mitigating alcohol-related risks.
"If you're concerned about your or a colleague's drinking, call DrugInfo at 1300 85 85 84."
Trinette Jaeschke, the National Manager – Safety and Workers' Compensation Services at Ai Group said: "Policies regarding alcohol and drug use and abuse in the workplace must be holistic and cover both preventive and reactive approaches for best outcomes. This is a fundamentally important area where clear processes are to be understood by managers so they understand legal implications and can intervene quickly.
"Preventive approaches include the development of policies, the implementation of health and wellbeing programmes, risk assessments and addressing at-risk behaviours. It's important to apply a consultative approach with workers to ensure safety and wellbeing. Reactive approaches include managing an incident and its consequences."
As well as death and injury, absenteeism is a big issue. In an article in The Australian and New Zealand Journal of Public Health titled 'Alcohol and drug-related absenteeism: a costly problem', Ken Pidd, Victoria Kostadinov and Ann Roche wrote: "Results demonstrate the extremely high costs associated with alcohol and drug-related absenteeism in Australia.
"In particular, they highlight the amount of absence attributable to infrequent drug users. Due to the size of this population, even a small proportion of individuals reporting drug-related absence corresponds with a large number of days lost.
"Workplaces wishing to reduce the substantial impost associated with AOD [alcohol and other drug]-related absenteeism are advised to implement evidence-based strategies to promote healthy employee behaviour.
"As a first step in this direction, it is recommended that organisations develop and implement a formal AOD policy, provide education and training regarding AOD use, and provide access to counselling and treatment."
Associate Professor Ken Pidd is the deputy director of the National Centre for Education and Training on Addiction at Flinders University, Adelaide, Australia's national research centre on alcohol and other drugs workforce development.
According to the Centre: "Alcohol consumption is associated with a range of negative outcomes for the workplace, including accidents, injuries, absenteeism and low productivity. In 2004-05, the cost of lost productivity and absenteeism due to alcohol use was estimated to exceed $3.5 billion, with the total cost of alcohol consumption to Australian businesses exceeding $5.5 billion." Another paper the same year put the social costs of alcohol abuse at $15.3 billion.
Dr Pidd said: "Cultural and social issues are driving alcohol usage or avoidance. It's now a health hazard.
"In terms of the incidence of alcohol-induced injuries and death in the workplace, no-one has a big handle on this. It perhaps is between 6 and 11% based on our 2006 report.
"SafeWork has issued guidelines, but there's not a lot of recognition of alcohol from the employers themselves. Most of the industry focus is on other drugs."
He added: "Most deaths occur transporting to and from work."
Stephen Cartwright, CEO of the NSW Business Chamber said: "The NSW Business Chamber encourages all NSW employers to foster a culture of risk management as it not only leads to a greater awareness and understanding of the risks present in their workplace but encourages a shared responsibility.
"We must remember that the consumption of alcohol is not, of itself, illegal and that an 'appropriate' level of alcohol consumption for one workplace could easily be dangerous and unacceptable for another.
"In addition, when discharging its WHS obligations, an employer needs to be mindful of its other, sometimes overlapping, statutory obligations; for example, in the areas of privacy, anti-discrimination and industrial relations.
"In recognition of the fact that for employers, choosing the best way to manage the workplace health and safety risks created by the consumption of alcohol can involve a complex and nuanced decision-making process, the NSW Business Chamber has always made it a priority to help and support its members through the regulatory minefield.
"It is also for this reason the NSW Business Chamber believes that the manner in which the consumption of alcohol during work hours or at work functions should be handled is best left to the employer, who should be given the latitude to choose what it considers to be the most appropriate course of action in the circumstances."
It was interesting to explore the regulators, researchers and commentators views on these issues.
How much of an issue is this? Well, $5.5 billion in 2004-05 represents a heads-up, and it is likely to be much more in 2018-19. The relevant legislation puts the onus squarely on the employer as the entity responsible for management.
So what can you do today in your enterprise to reduce any risks? Probably a fair bit: speak to your HR people first. They should know about the legal and duty of care issues. Always remember that staff are your greatest asset. Resources such as videos, factsheets and guides to developing a workplace and other drugs policy are available from the organisations mentioned in this article.
Pete Jeans is a director at growth-project leader SMO, which will celebrate its 28th year of success in 2019. Pete also facilitates, lectures and mentors at the Australian Institute of Management MBA School of Business and Charles Sturt University, and is active on the speakers' circuit. You can reach him at www.petejeans.com.