HOW MAGNETS OVER CONVEYORS CAN PROTECT CRUSHERS
27-10-2014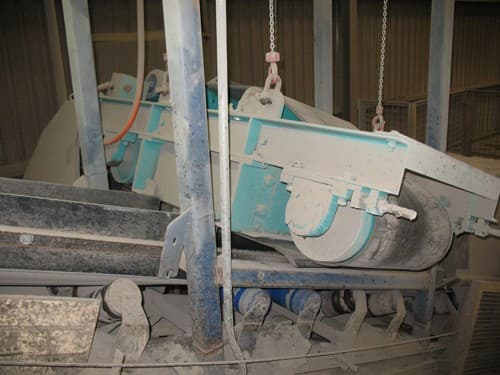 Serpent & Dove – Applied Magnetics Pty Ltd has recently supplied two self-cleaning permanent magnets for suspension above conveyors at Australia's first sustainable soil treatment facility in Dandenong South, Victoria.
The magnets (similar to that pictured) will recover damaging "tramp iron" from pre-treated soil and from the feed to a jaw crusher at the Renex project.
Incoming contaminated soil may contain items such as reo bar, wire and mesh which the self-cleaning magnets will discharge into scrap bins.
Serpent and Dove Pty Ltd
Ph: 02 9971 7577