Published 01-02-2022
| Article appears in February Issue
How this laser cutter saves money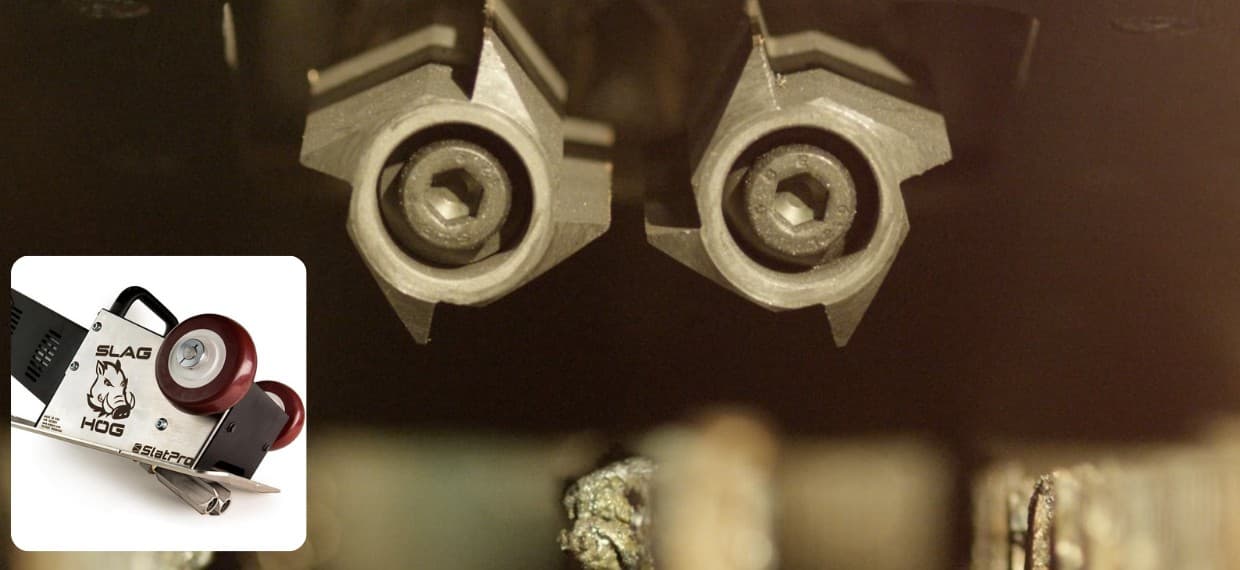 Electric slag remover Slaghog  distributed exclusively in Australia by LaserThings, removes tough slag and dross buildup from your laser support surface. The Slaghog works on copper as well as steel support slats and can be operated on the unused laser bed while the machine is running. 
Cleaning can be performed from one side of the cutting bed with a single operator with minimal effort in around 15 minutes. This eliminates leaning over or climbing onto the table trying to scrap away the dross by hand and the slats do not need removal for cleaning.
Maximising efficiency
Looking after a laser cutter properly is crucial in maximising its efficiency and productivity. One task that every operator needs to consider is slat maintenance, making sure slats are clear of slag, the inevitable by-product of laser cutting that is formed and accumulates each time the laser cutter is used. If left unattended, built-up slag can cause a range of problems for operators: parts can be burnt, discoloured, compromised, or even ruined by the reheated residual metal.
Preventative maintenance and regular slat cleaning is critical to ensuring your laser cutter performs at its best, producing high quality parts, while saving time and money by increasing service life before having to replace the slats.
LaserThings is a wholly Australian owned and operated company that provides service, sales, spare parts, and related equipment to the industrial laser cutting market. With over 20 years experience specializing in laser cutting equipment, its team of qualified engineers provide customer support for Australia and New Zealand.
 +61 3 9770 4910.