HOW INK CARTRIDGES CONTRIBUTE TO THE E-WASTE CRISIS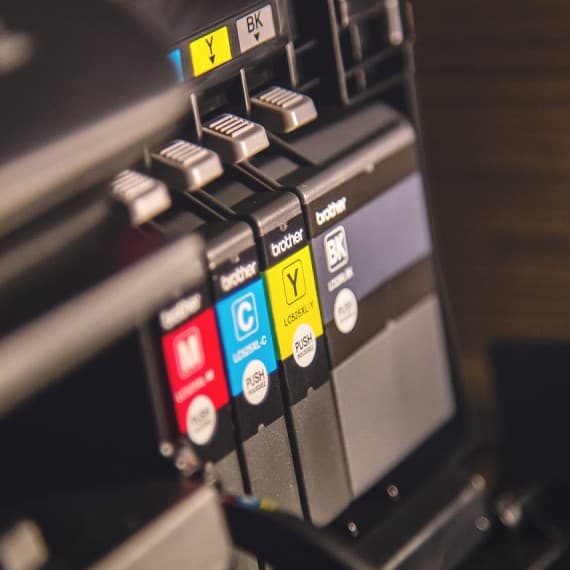 When it comes to the environment, there is nothing to be gained by categorising pollutants as small or large. Even mundane, everyday objects such as ink cartridges contribute a lot to the ongoing e-waste crisis.
And while printer cartridges are often overlooked when thinking about what e-waste embodies (computers, laptops, chargers, mobile phones etc), that does not make them any less harmful.
First, as containers, ink cartridges are mostly made of plastic, which by its very nature is extremely slow to decompose. Certain plastic types are known to be biodegradable, but not when it comes to ink cartridges, which are made from engineering-grade polymers that take a minimum of 1000 years to decompose.
To make the matters worse, plastic isn't the only material of concern. There will inevitably be some ink left in them, which is also extremely harmful to the ecosystem. No matter how little ink is left, it abounds in VOCs (volatile organic compounds) and heavy metals.
As a result, both soil and groundwater can become contaminated. Plastic in landfills reacts with water, thus producing harmful chemicals that simply go deeper until they reach groundwater. Also, the detrimental effects of VOCs have become so notorious that they are avoided whenever it is possible (in products such as paints, air fresheners, cleaning supplies and so on). They can cause severe health issues damaging the central nervous system, liver and kidneys.
Having all this in mind, it may seem illogical that 45% of empty ink cartridges end up in landfill. Not only due to their disastrous impact on the environment (and humans, of course) but due to the fact that 97% of an ink cartridge is completely recyclable.
Therefore, it would be advisable to take some serious measures. People should be educated about the recycling option, and informed about the nearest and most convenient places for their disposal. Manufacturers should definitely participate in the programme, especially as it will benefit their image in the world where being environmentally friendly is both appealing and profitable.