How hygiene, sustainability, and security can start at the front door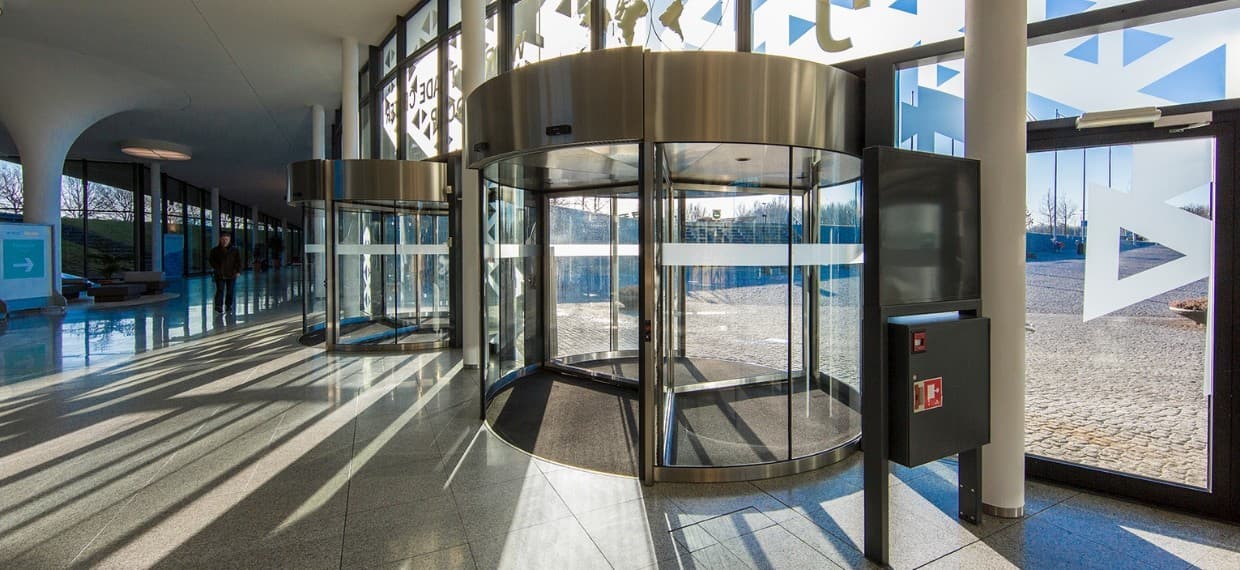 Facility planners and operators are keenly aware of heightened demand for regulated access to food preparation, processing and despatch facilities within factories where many people are working in close proximity or in closed environments.
There is an expanded awareness of potential physical and health issues in these facilities, including control of coronavirus and the risk management responsibilities of public health companies and their own staff, plus their customers who sell their products.
Boom Edam is an architectural revolving door and security entrance organisation and according to Australian marketing manager Darren Assey, "Food, beverage production, packaging, and ever-expanding logistics centres also have a parallel duty of care to provide the optimum hygienic and secure environment for their own employees.
"While the energy conservation benefits of architectural revolving doors have long been understood, their inherent health benefits and access regulation capabilities are becoming more appreciated as airborne pollution levels rise. This is because revolving doors function beautifully as airlocks, which allow smooth pedestrian flow while saving money on heating, ventilation and air-conditioning (HVAC). 
"On warmer days, they keep expensive cool air in, reducing air conditioning costs. In cooler times, they keep cold air out, thereby reducing heating costs. 
"This 'Always Open, Always Closed' principle also works to help exclude a whole host of airborne pollutants," Assey explained.
Rise in demand
He added that there is a definite rise in demand for revolving doors and integrated security entrance systems under the impact of multiple factors, such as systemic public health risks and rising levels of airborne pollution too, especially after severe bushfire events experienced in Australia.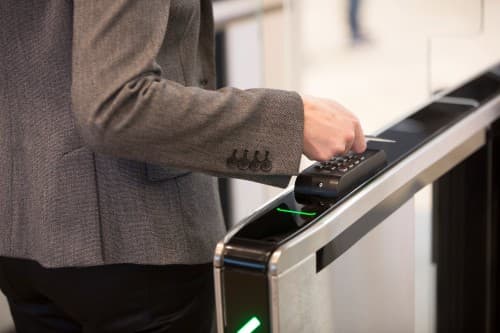 Front entrance and internal access control are also important, to govern the numbers and type of people allowed access to particular areas. 
"Many companies realise that hygiene and energy sustainability issues start at the front door," he said.
Australia is well positioned
Boon Edam supplies systems to many of the world's leading companies, including digital technology centres, telecommunications centres, diplomatic missions, legislatures and corporate HQs, including operations of Top 10 Australasian companies. 
"This positions Australasia very well to meet security, sustainability, hygiene and energy-efficiency issues that are emerging as major world trends, which are also accelerating here as food and beverage companies expand and the Government pours money into infrastructure. 
"Projects like the Western Sydney Airport – and road, rail and public works initiatives in all States and territories – are spawning a whole new set of large-scale processing and distribution centres that will need to very carefully manage sustainability and hygiene issues given their scale of operation, which moves them to a new level of opportunity and risk management," Assey said.
"Factors that are causing an upswing in demand for revolving doors and security entrances – as part of much wider public health planning – are not going to go away. These encompass a wide range of growing issues as more people occupy smaller spaces in dense urban environments," he added.
Multiple health and safety factors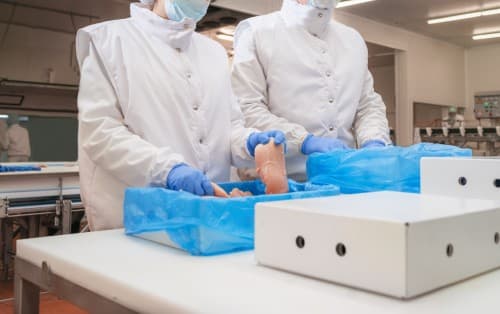 These range from regulation of health threats presented by infected people, through to broader health and sustainability factors affecting entire buildings, including exclusion of pollution or smoke, and conservation of energy used in building's heating, ventilation and air-conditioning systems (HVAC). 
The CSIRO reports that HVAC account for between 40–50 percent of a commercial building's energy use and contribute 34.7 megatons of carbon dioxide emissions every year. 
"And awareness of the need for both revolving doors and security entrances will also rise as employers and public officials move to reinforce their duty of care to regulate facilities where workers may be exposed to the impact of physical, allergen and viral threats, now and in the future.
"Virus infections are a fact of life long-term. Infectious diseases have been with us from the beginning of time, as people intermingled ever more extensively. Even over this last century, we have had major mass afflictions, such as the Spanish Flu, for example, which killed 30-100 million worldwide, including more than 10,000 in Australia conservatively."
"So, our choice is not whether we should respond to this ongoing challenge, but how we manage our risk now and into the future."