How the Government will accelerate growth and scale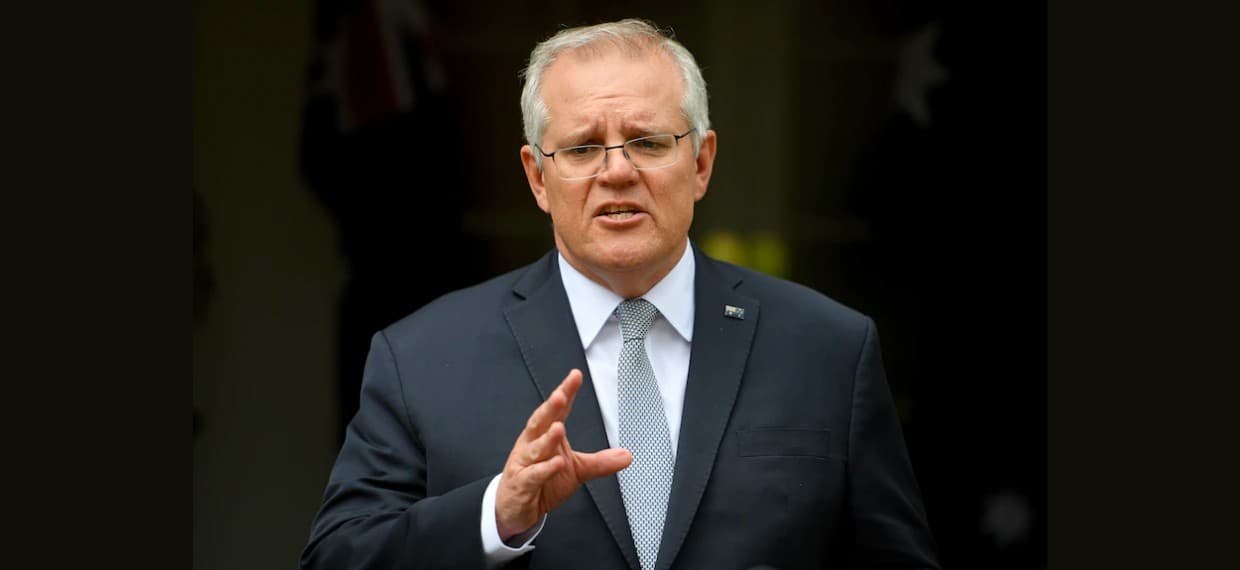 The Federal Government is taking its Modern Manufacturing Strategy to the next level, Prime Minister Scott Morrison told the National Press Club in Canberra on Tuesday.
He said that the pathway would be via greater investment in Australia's world-class university research capabilities.
"Our Modern Manufacturing Strategy has set out clear priorities to build new sources of growth and scale in six areas where Australia has significant comparative advantage, strategic interests and the capacity to harness new opportunities.
"In medical products, food and beverage, recycling and clean energy, resources technology and critical minerals processing, defence industry and space," the Prime Minister said.
$312 million funding
To date, the Government has committed over $312 million in funding to boost manufacturing capability and supply chain resilience, leveraging $677 million more in private sector investment.
"We now need to better link and leverage our world class research sector to boost these efforts. 85 percent of Australian research is rated, officially, at or above world standard.
"Yet we continue to underperform, frustratingly, in achieving commercialisation outcomes. We need to shift the focus from citations to commercial success," he said.
Accelerate linkages
The Prime  Minister said that there was a need to "accelerate the forging of linkages between Australian industry and Australian university researchers". Adding that we also need to develop a new breed of research entrepreneurs in Australia so they can create the new products and new companies and the new jobs.
He said that the Government's University Research Commercialisation Plan would align these research priorities with the Modern Manufacturing Strategy. "We're going to fuse them. It will focus research effort on the same six National Manufacturing Priorities." 
Trailblazer Universities programme
The first element of this plan, the Trailblazer Universities programme was announced in November. This will see eligible universities undertake reforms, including to intellectual property arrangements, and provide clear promotional pathways for academic researchers engaging in commercialisation activities.
Eight university proposals have been shortlisted to share in $243 million of investment, working closely with industry partners. 
Funding of $30 million will also see participating universities partnering with CSIRO to access specialist equipment, enabling researchers to prototype and test technologies at scale.
Badging the $1.6 billion program, Australia's Economic Accelerator as the "cornerstone" of  the Government's new approach to turning great Australian ideas into commercial success, the Prime Minister added that in driving commercialisation, the key policy challenge surrounds the so-called 'valley of death'. 
"This is where early-stage research is frequently not progressed to later stages of development because of the risk and uncertainty about commercial returns. 
"We know this is not insurmountable. Other countries have made a better fist of solving this problem and the Government's expert panel made a point of looking at this evidence," he said.
He said that Australia's Economic Accelerator is a stage-gated, competitive program designed to attract projects at proof of concept or proof of scale and their level of commercial readiness for both, but with high potential. It will allow Australian innovators to access funding opportunities for each stage of their project provided they can continue to prove project viability and importantly, commercial potential.
Industry engagement necessary
He said that at every stage, industry involvement and engagement was critical with the CSIRO's Main Sequence Ventures engaged to catalyse venture capital investment in R&D in the final stage.
Meanwhile, because only 40 percent of Australia's researchers work in private industry, well below the OECD average and the low mobility between industry and the university sectors has led to culture and capability gaps.  The Government has identified these factors as reducing the ability of Australian businesses to innovate.
The Government will now invest in a new suite of industry PhD and research fellowship schemes to create Australia's new generation of research entrepreneurs.
"We will invest in an additional 1,800 industry PhDs and more than 800 industry fellows over 10 years. This $296 million investment aims to fundamentally reshape the workforce of Australia's universities and career options, encouraging mobility and collaboration between university researchers and industry.
"Our $2.2 billion University Research Commercialisation package will focus the considerable research power, the smartest minds of our universities, on Australia's national economic priorities.
We are backing our best researchers and their ideas to ensure Australia's economy roars back even stronger in the future, with leading edge manufacturing at its core," he concluded.