How does 5G impact your business?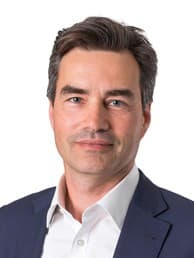 Device connectivity is fast becoming an integral part of business, whether it be in offices or out in the field.
As many businesses are moving towards automated warehouses, logistics and digital supply chains the need for 5G is all the more pressing. 5G is the next leap in mobile network technology and offers superior download speeds, seamless streaming, a future where devices are interconnected, and immersive experiences are the norm.
While many commercial offices have WiFi or other 4G networks, in-building mobile coverage seems to elude many projects, buildings, and workplaces which is why it's vital to work towards flexible and future-proof infrastructure.
If done right, the future of in-building cellular connectivity should complement the broader network ecosystem and work cohesively with mobile networks and broadband infrastructure to create seamless connectivity solutions. 
5G is expected to be a deciding factor on where a business locates and this obviously has a flow on effect for occupancy rates of commercial buildings and real estate.
Alex Fuerschke, Head of Building Technology Infrastructure at Dexus, will be hosting a webinar for ARBS exploring how 5G is expected to change the landscape with improved network performance standards, including low latency, faster speeds and seamless connectivity and how business can harness the potential of 5G.
He says the impact of 5G will be more felt by those running multiple devices off one network.
"With 5G being touted as the network for IoT, the network for devices, it's about getting ideas flowing and introducing concepts to think about," Mr Fuerschke tells Industry Update.
"If you look at manufacturers such as Nokia, they're being very aggressive in marketing private LTE or private 5G to run your business or industry.
"They're saying it's the death of WiFi because it's so much better."
While Mr Fuerschke believes 5G will eventually become the norm in the future, there's no need to jump ship just yet, but those in logistics or operate on large sites, it may be an option.
"I have property managers asking 'do we have to provide for 5G?' And my response is that for normal office workers there's really no urgency, because if you look at quality 4G, it serves us perfectly well currently and for the near future.
"In terms of running the building devices, 5G plays a good role for buildings needing additional sensors to measure air quality and comfort.
"5G is being marketed as a better alternative to WiFi, especially when you have a large site and where you need low latency for a lot of devices," he says.
ARBS connects more than 8,000 industry professionals, engineers, contractors and technicians with over 300 global product and solution providers. Explore how together, we can better design, control and innovate to sustainably & efficiently transform our built environment.
'In-Building Cellular Connectivity and the Impact of 5G', presented by Alex Fuerschke, Dexus
Tuesday, 2 March 2021 WEBINAR @ 1:00 pm AEDT