HOW BLOCKCHAIN TECHNOLOGY COULD TRANSFORM MANUFACTURING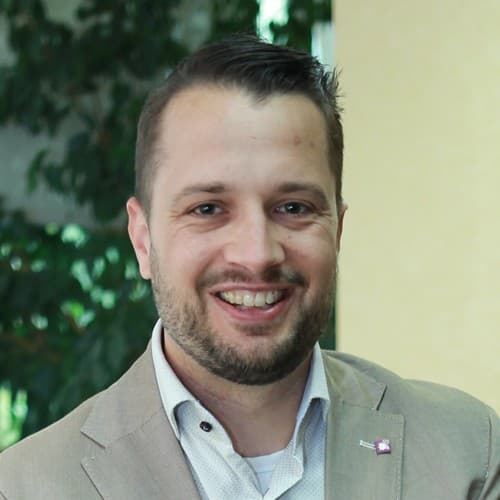 Blockchain technology was created to provide legitimacy to pioneering crypto-currency Bitcoin after the financial cataclysm of 2008. At its heart is a disdain for central authoritative control, offering instead a decentralised network of self-compliance and regulation. But the servant has become the master, offering business benefits not envisaged during its conception.
In fact, it's nothing short of a game changer for those who can master it. While originally created as a system for running crypto-currencies, Blockchain's uses extend much further today with applications being developed in secure asset tracking and smart contracts.
For example, a key part of transforming to lean manufacturing processes is minimising stock held while, at the same time, maximising stock availability. Blockchain helps to resolve this seeming conundrum by reducing the time between stock demand triggers and supply by third parties using shared demand schedules across the network of supply contracts.
Before drilling down into how that would work, let's understand a bit more about the technology. Blockchain is a secure distributed electronic ledger, connecting multiple parties in a network of trust and integrity, facilitating the transfer of assets and the information pertaining to those assets.
It does this by securely recording digital transactions in a sequential chain using cryptographic digital keys, which are verified by the network as authentic. Duplication, editing or removal of transactions is prevented by the chain, which is held on everyone's devices on the network and open to anyone within the Blockchain (see panel).
Business benefits of Blockchain
Using this new platform can bring many business benefits, but most are centred on delivering one or more of six competencies:
1.      Efficiency – As transactions are completed directly between the relevant parties with no intermediary and with digitised information, settling the transaction can be quick. Added to this is the ability to operate smart contracts that automatically trigger commercial actions based on satisfying specified criteria. This can dramatically streamline processes and remove time and cost from transacting. 
2.      Auditability – As each transaction is recorded sequentially and indefinitely, it provides an indelible audit trail for the life of an asset as it passes between different parties. This is especially important if source data are essential in verifying an asset's authenticity.
3.      Traceability – Tracking goods in a supply chain can be advantageous when seeking to trace where components are currently residing. Information relating to the component can then be relayed to or from the new owner for possible action.
4.      Transparency – Lack of commercial transparency can sometimes lead to delays and a breakdown in relations. By providing details of transactions against the commercial construct, further trust can be enlisted within the process and so provide a more stable relationship based on transparency rather than negotiation. 
5.      Security – As each transaction is verified within the network using independently verified cryptography, the authenticity of the information can be assured. Assured information is one of the fundamental keys to unlocking the benefits of the Internet of Things, which is a closed-loop cyber autonomous process linking assets to actions.
6.      Feedback – With full traceability throughout the lifecycle of an asset, the asset designers and manufacturers can accommodate through-life asset management into their products to make them more effective. This can allow for information returning from shipping, installation, maintenance and decommissioning.
So far, most use cases for Blockchain technology have been focused on the financial sector, including transaction management. Be it reducing costs by keeping property ownership and records on Blockchain or using it to track high-value goods such as diamonds, all these cases are about creating secure, verifiable and traceable storage of information 
Looking beyond the more obvious financial applications, however, IFS Labs is researching the benefits and impacts it might have on other business applications. But what challenges do we need to solve in the implementation of Blockchain technology before these benefits can be achieved?
Blockchain in the manufacturing industry
Let's highlight the application of Blockchain with an example from the manufacturing industry.
Think about the current situation where more stock is required for a manufacturing process. A demand trigger is raised by the material requirements planning (MRP) solution against the plan and consolidated into purchase orders for approval. The purchase orders are sent to the suppliers who manufacture the part and distribute it to the address on the purchase order.
Now imagine how, by connecting the different parties through a Blockchain, these activities could be streamlined. Managing the demand and supply through Blockchain would allow the stock trigger to raise a demand on the chain for immediate viewing by the network of suppliers in the chain. The supplier who can meet the demands satisfies that demand by manufacturing the part, which is assured by the smart contract held within the chain. The smart contract also allows for the automation of the commercial process providing seamless arms-length transacting.
How would this transform manufacturing? Automation and digitisation of the process using Blockchain speeds up the process and provides the assurance required to carry out the transaction knowing that the security of the request is backed up by the digital contract. Stock levels within the company can be reduced as essentially the third parties are being used as an outsourced inventory provider, thereby reducing working capital and reducing the risk of stock outs.
Integration of information is key
So how can we achieve these benefits in reality? There are several players that need to work together to make this happen: the technology providers like Microsoft (with Azure Blockchain as a Service) must work together with manufacturing companies and their suppliers, as well as with application software vendors. We all need to work together and be willing to share information to integrate with the Blockchain.
We're not there yet, as there are still several challenges to overcome. Things like technical performance need to be thought about as transaction delays and the availability of computing power could stand in the way of achieving consensus within a chain. Data ownership, privacy and security must also be addressed.
There are certainly a few things to consider in order to succeed with Blockchain for manufacturing, but there is huge potential and a competitive edge to be gained for those who are willing to get in on the ground floor.
Bas de Vos is Director of IFS's in-house technology think tank, IFS Labs, and is responsible for innovation projects that illustrate the future of enterprise software. Bas and his team research and develop ideas that are derived from concepts and technologies beyond the usual context of traditional enterprise IT.
IFS
03 9810 1100
www.ifsworld.com/au