Published 17-03-2020
| Article appears in April 2020 Issue
HOW BIOPLASTICS AND BIODEGRADABLE PRODUCTS CAN TRANSFORM THE PACKAGING INDUSTRY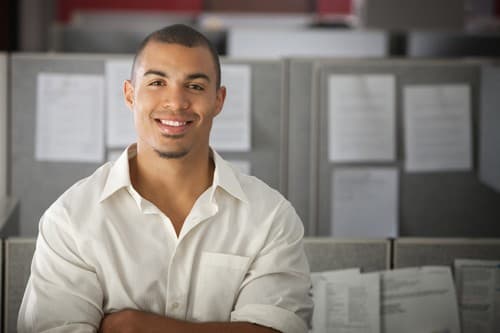 Plastic is such a common and versatile material and used in so many different ways, it would be hard to imagine a world without it.  You can find it everywhere, from plastic packaging to furniture and even the automotive industry.  But with the increased use of plastic has come an increase in the amount of waste it produces.
Although plastic is actually made from natural carbon-based materials found in petroleum, a step in the manufacturing process makes the plastic unrecognisable to the organisms that normally break down organic matter.  Plastic is unable to decompose on its own like natural materials such as wood.  This is one reason that makes it so hard to dispose of and why countries all over the world are looking for solutions to the increase in plastic pollution.
So how can we create a material that is as versatile and cost-effective as plastic, but without causing damage and pollution to the environment? This is where Bioplastics and recycled plastics come in. 
What are Bioplastics?
Bioplastics are made to look and function the same as normal plastic, and in a lot of cases, you would never know the difference. Instead of sourcing the carbon-based polymers from petroleum, materials that are less damaging to the environment are used, such as cornstarch.  By combining these materials with different petrochemicals they are designed to break down faster than normal plastic that can take up to 500 years to decompose naturally.
A lot of packaging suppliers are already offering bioplastic materials as an alternative to traditional plastic packaging products.  PLA (or polylactide acid) can be used as a substitute for polyethylene and polypropylene for food containers. It only takes up to a third of the energy to produce PLA compared to similar traditional plastic materials.
Another benefit of bioplastics is a reduction in the release of carbon dioxide gasses that are created during the breakdown process.  A large number of bioplastics can also be composted and can take less than a month to break down.  Materials made from the cornstarch combination will actually absorb the moisture from the soil, making them swell up and break to be easily consumed by the bacteria organisms.  Some bioplastics still need industrial composting or to be disposed of in bioreactor landfills.
A lot of companies are listening to the concerns of consumers and are adopting the use of bioplastics in their packaging.  Coca-Cola is using plant-based PET made from Brazillian sugarcane for its recyclable plant bottle and Ford has also adapted its use for their car interiors.  Biodegradable and compostable coffee capsules are being used by Lavazza coffee which will allow their customers to throw them away with food waste.
 
Sustainable packaging using other materials such as rice starch and reusing frying oil is still being explored as well as edible solutions from shellfish waste.  Other options, including avocado seeds, seaweed, and banana skins, are being trialed by the bioplastics industry.  Even toy giants LEGO have announced they will be trialing the use of bioplastics in the future.  The company has invested $1 billion in research and development.
What are biodegradable plastics?
Biodegradable plastics have been treated with additives during the manufacturing process that allows them to degenerate faster than regular plastic when it is exposed to different elements such as light or oxygen, or heat and moisture.  These plastics will be labeled as biodegradable, oxo-degradable or photodegradable.
While these products are a great alternative to traditional non-biodegradable plastic, they still pose a risk when disposed of in the ocean.  As the water isn't warm enough to trigger the decomposition process, they will not break down completely and leave harmful deposits that are can be ingested by sea life.
 
Phil Edwards is an Outreach Specialist for Melbourne Packaging Supplies. Our goal is as with quality comes reliability & safety.