HOW AUTOMATION IS CHANGING THE FOOD PROCESSING INDUSTRY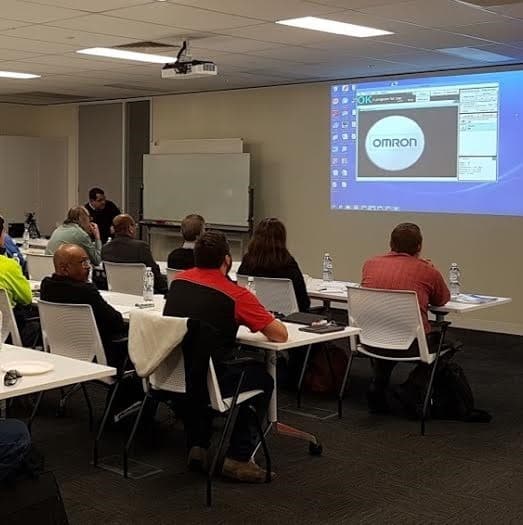 The three Free Trade Agreements (FTAs) recently signed with China, Japan and South Korea present unprecedented openings for the Australian food industry to expand into the global market.
More food processors are now looking to the latest technology to fully capitalise on these opportunities.
Omron, a global leader in automation technology, recently showcased its latest automation solutions designed to improved productivity and drive profits in the food processing industry.
More than 40 food and beverage company representatives attended a seminar at Omron's headquarters in Silverwater, Sydney to learn about new automation technologies.
Omron NSW State Manager Standy Law told guests that food processing is one of Australia's fastest growing industry sectors.
"By 2025 it is estimated the world's population will grow to 8 billion," Mr Law said. "And by 2050 the world's food consumption will be 75 percent higher than at present.
"Australia has gained a reputation throughout the world for high quality produce," Mr Law said. "There is great consumer confidence in Australian food because we have such high quality produce.
"But how do we maintain that quality? – that's the big challenge for the industry."
Through advanced technology, the food processing industry can now address major issues such as quality control, improved efficiency and productivity, worker safety, traceability and operating simplicity.
Omron's Vision and Sensor Product Manager George Nematian showed how new advanced visual inspection systems can avert product recalls that are both costly and damaging to a company's reputation.
Mr Pratt said by using fixed industrial robots and mobile robot technology (autonomous indoor vehicles) food processers can make significant savings on labour costs.
"In the meat processing industry labour costs are running at more than 60 percent," Mr Pratt said.
"With automation you can reduce those costs and increase production."
Safety Engineer Mr Irfan Munir demonstrated how industry can protect workers from harsh and dangerous environments by better controlling machinery.
Mr Munir said companies should not wait to invest in safety.
"By doing things the right way you not only minimise risk, but you improved efficiency," Mr Munir said. "In reality, machines are safer if all the rules are followed."