Safety in the Workplace, News
How Australian Manufacturing took on COVID-19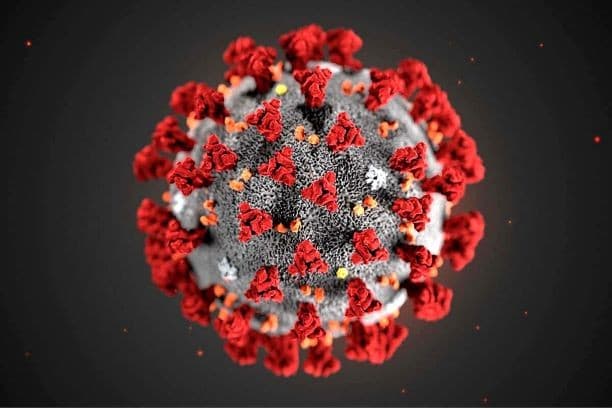 Australian manufacturers' response to the COVID-19 pandemic has been nothing short of phenomenal, according to a new survey.
The COVID-19 and the Australian Industrial Workplace study published by Nirovision found 98 per cent of local manufacturers have appropriate response plans and industry has the highest rate of regular employee temperature measurements, compared to other sectors.
The provision of hand sanitiser/wipes (63%), encouragement of face mask use (60%) and social distancing (58%) are the most implemented procedures to combat a potential COVID-19 outbreak amongst those surveyed.
"Most manufacturers have done a really good job tackling COVID, although naturally the best plans devised by government and management groups usually have a degree of slip by the time they hit the real world," explained IT&C Director of Visium Networks Michael Brown.
"The real challenge will be keeping their guard up as case numbers remain low or even sit at zero, particularly as summer approaches when it is less comfortable to wear masks and following COVID safe rules seams arbitrary when cases have been low a long time."
The survey finds that a COVID-19 outbreak would have either a significant or very significant impact on the operations of 64 per cent of manufacturers. Around half of respondents indicated that their greatest personal concerns regarding the pandemic were getting sick from COVID personally (58%), the probability that they would pass COVID on to others (51%) and impacts to or loss of business (49%).
The majority of respondents (80%) indicated their workplaces have invested in technology to assist against the pandemic, with temperature screening technologies (59%), facial recognition temperature screening technology (55%) and remote working/distance learning (53%) the most common technologies, followed by robot/drone deliveries (36%), access control technology (36%) and 3D printing of medical equipment (27%).
The study, based on responses from 201 Australian essential workplaces, found almost half (45%) of respondents believe that their workplace will return to a pre-COVID level of normality in less than a year, with almost a third (28%) expecting it can be done in less than 6 months.
Sectors included in the study are manufacturing, supermarkets, construction, hospitals, warehouse & logistics facilities, food distribution, aged care, food premises, venues and mining companies.
The mining, construction and medical services sectors expect to return to a 'new normal' fastest, while warehouses and logistics companies expect the longest delay to a return to normal operations. This directly correlates to their investment level in technology to protect against COVID-19, with medical services the largest investor followed by mining, construction, and manufacturing.
The new innovation facial recognition temperature screening technology is fast becoming a reality. Of those in the survey, 90 per cent of companies indicated that their workplace would be very likely to invest in the technology specifically to help prevent potential COVID-19 outbreaks.
"While the automated temperate measurement and facial recognition solution was very popular all year, manufacturers are beginning to explore other touchless business functions to record time and attendance which I predict as the biggest trend for 2021 as the sector continues to digitise," said Mr Brown.
"Electronic visitor management has been growing strongly in market penetration over the last few years, and COVID will have undoubtedly accelerated that trend."
Nirovision is an Australian workplace health and safety solution that provides touchless check-in, temperature analytics, automated contact tracing and access control to keep essential workplaces open and their workers safe.
"While businesses have been exploring advanced automated technology to increase access control, security and safety of staff and assets, the COVID-19 pandemic escalated this investment as indeed it escalated other forms of digital transformation," explained Nirovision's CEO, Jimmy Lee.
"While the immediate impact of COVID is lessening, industrial businesses are keen to continue to protect their operations as they do not have the option of remote working.
"It's essential that we keep Australia open for business not just through this pandemic but against second waves and other potential dangers," Mr Lee said.