How Australian manufacturing can be more competitive on the world stage
16-06-2016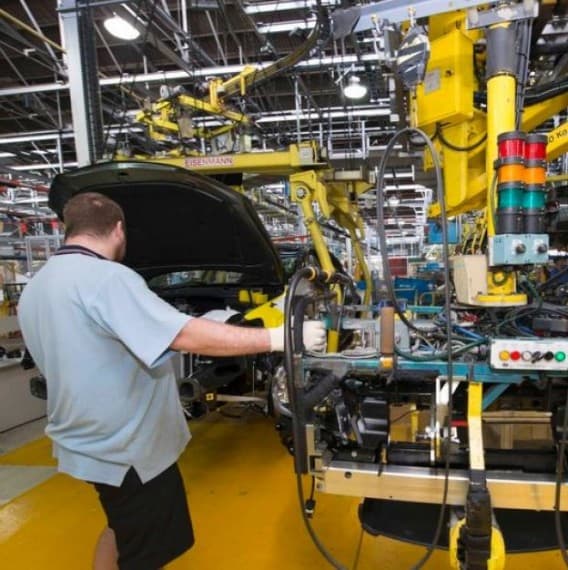 Australian Governments of all persuasions can pivotally assist to develop a vibrant value- add manufacturing export sector but it requires fresh thinking.
A new level of commercial imagination, a commitment to excellence and a degree of sustained focus equal to the task of dealing with the many globalisation challenges of our times are urgently needed.
In this article I put forward some practical ideas as to how we can achieve such commercial success in the context of global business and thus create an engine room of a global manufacturing export competitive sector.
The lack of an Australian value add manufacturing export sector or even the withering of a local manufacturing sector is frequently and simplistically explained away as being some esoteric yet unavoidable knock-on effect of globalisation.
Further, that Australian worker wages and overall production costs are allegedly uncompetitive by global standards and so there is little to be done other than to boost mining and agricultural exports.
But can such claims be supported by facts? Because if true how is it that the top four global value add manufacturing exporters all have higher wages and benefits than Australian workers.
Similarly, while globalisation has been all pervasive and the Australian export sector has downsized, German value add manufacturing exports have actually increased over the same timeframe.
Moreover, almost all the most successful value add export economies possess a negligible primary products sector.
Another theory that receives popularity in some quarters in support of globalisation hollowing out the manufacturing base of advanced economies is the arbitrage over relative consumer purchasing power and developing economy wages.
A product made by much cheaper labour in a developing economy retails for a cheaper price and thus notionally increases the purchasing power of the pay-packet and therefore raises the standard of living of the Australian consumer.
Some argue that such claims are simplistic and fail to take into account other factors such as price increases in the essentials of life that more than offset the effect of any price reductions in optional consumer goods.
Nonetheless, while it is easy to cite Australian Government policies towards value add manufacturing and exporting as inadequate or falling short of what is required in a globalised economy…. it is more difficult and complex to put forward practical policy options or workable alternatives.
To be sure, catch-cry orthodoxies, yesterday's economic ideology or pre globalisation capitalist presumptions along with frequently bandied about one word dismissives are of little use in the new thinking that is required.
To meet the current and future global economic challenges of an advanced value add economy the collective energies of our Government at all levels, business and unions are required.
As modern globalisation is a new phenomenon, so must be the proscribed responses.
Similarly, as the challenges Australia faces are without contextual precedent so to must be the necessary amelioration.
Three remedies are suggested here which will go a long way to turning around Australia's manufacturing sector. Australian Governments at all levels must vitally play a role.
Every advanced economy supports its value-add manufacturing sector through various targeted means including direct and indirect assistance within the wider context of business amelioration.
Whether incubating newer industries or newer businesses within existing Industries or businesses undergoing rebirth and recovery, incubation under Government auspices and funding could be used to nurture to successful self-sufficiency a wide range of businesses under varying circumstances.
The conditions should be strict however. The business or sector so nurtured must manufacture (produce) the goods within its area of expertise profitably at a world competitive price and to a world first class quality.
A business case and feasibility must be in place before any bigger ticket assistance is rendered. Similarly, the enterprise must profitably export at least 50% of its total output. Once the enterprise is commercially and profitably on its feet it can be floated on the stock market and the Australian taxpayer fully reimbursed for all assistive amelioration from the proceeds. Over the cycle of amelioration and other things being equal each new business, each re-birthed business each sustained business will not end up costing the tax payer a cent.
Whilst the newer technology industries are prime examples of the better opportunities, this proposed nurturing model could apply to any industry or business including older industries such as footwear or textiles or steel, motor vehicles components or turn-key finished product.
Industries or businesses staring into the financial abyss could similarly be conditionally "rescued" using a close approximation of this nurturing and amelioration model.
There is little doubt the level of robotisation and general mechanisation required to be at the leading edge of profitable manufacturing would be extensive. Moreover, organisational development and managerial practices must optimally adapt to be appropriate to the new technical and marketing challenges of our times.
If the local Australian made item is relatively no more expensive than the overseas made item then the argument that old words like protection means the consumer pays more for an inferior locally made product is no longer valid.
Similarly, the proposition that taxpayer subsidies are a waste of taxpayers' money is moot to say the least if the taxpayer is being fully reimbursed via a public float. Government tenders at all levels should reasonably look at the nearest product or service match offered by a local Australian supplier via first offering expressions of interest. While the Australian made product may not fully meet all the pre tender criteria at the first pass the government can apply the aforementioned amelioration and nurturing policies to assist the Australian manufacturer to meet all the procurement criteria and make a successful bid.
The manufacturer thus assisted would also then become sufficiently competitive to become active in exporting their products onto the international market. The obvious benefits that an Australia suppler had been restructured so that they may meet global competitive challenges, the taxpayer has received the best quality specific goods and new Australian jobs and exports/import offsets are created.
As with all initiatives of this nature safeguards need to be in place to avoid the possibility of back room crony deals undermining the integrity of the exercise. The third idea is that the top 1,000 companies in Australia, multinationals included, must be required to bi-annually create and fund an independent start-up business with real export potential and support it to the point of achieving commercial viability. Compensatory offsets and encouragement to such a course of action would come via the tax system. Whilst Hi-tech is preferred such start-up could also include advanced production and organisational techniques.
Similarly, we must always keep in mind the invention of say, the shipping container simple though it may be caused a minor revolution in goods transport. Any and all commercially viable products can be considered. As above, controls will be needed to ensure the opportunities of this initiative are not squandered by various well-worn corrupt purposes. The collective benefits from these proposals are potentially immense. Not only are jobs created that would otherwise be lost or never exist with the attendant benefits of local taxes being paid and a local consumer purchasing power but also leading edge manufacturing technology and the virtuous circle of the secondary jobs this creates such as technical sales, technical service and support roles, design engineering and so on. Just as importantly the development and furtherance of organisational and management practices that are critical to the productive and successful deployment of the newest technologies now and into the future.
Nonetheless, we must also be mindful of the potential pitfalls. This exercise should not be permitted to be undermined by becoming a source of easy profiteering by venture capital firms or individuals with impressive social/political connections or become an endless supply of cosy jobs for unqualified persons to whom favours are owed for previous "services" real or imagined." Nor should it be a gravy train for free riding passengers and sundry hangers on. Taking a cautious view these initiatives, when implemented, will create more than 5,000 well paid Australian jobs within the first 12 months. More than 20,000 well paid jobs in the second year.
David Gray is lead consultant at BizTechWrite providing technical and business process documentation services in addition to language translation, geopolitical and geo-economic analysis papers. He can be contacted at: biztechwrite@gmail.com