HOW APEX AUTOMATED BIN SYSTEMS IMPROVE INVENTORY MANAGEMENT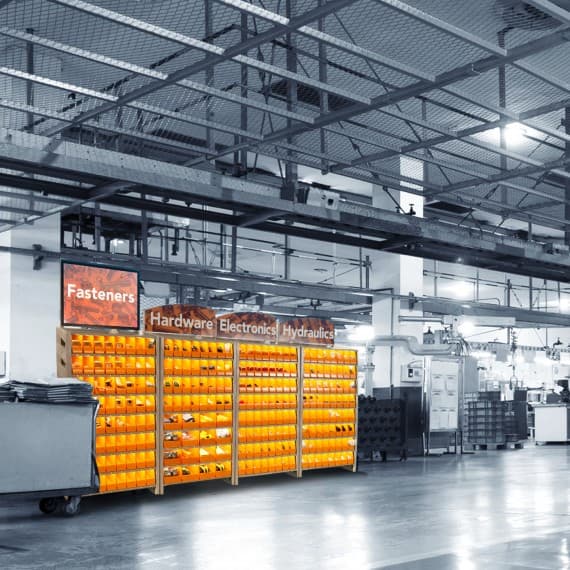 Apex Supply Chain Technologies, Actylus™ system is providing businesses with technologies that boost productivity through self-automated inventory checks and re-orders.
Kent Savage, CEO of Apex Supply Chain Technologies says Actylus™ has been designed from the ground up to boost supply chain productivity by 30% and grow bottom-line revenues across a variety of industries and applications.
The Actylus™ auto-order inventory eliminates the need for safety stock, emergency orders and inefficient labour-intensive manual processes, minimizing overall inventory and therefore providing a more cost-efficient solution for inventory management.
This means easy replenishment and no more lines down, ultimately ensuring an ergonomic and cost- efficient system to track and keep your inventory in peak performance.
Actylus™ smart bin technology determines when an individual bin needs restocking and sends automated restock alerts and re-order notifications to suppliers at any time of the day or night powered by Trajectory Cloud™ technology.
Businesses can even log on and check stock levels via phone or email anytime, anywhere.
Apex Supply Chain Technologies will showcase the Actylus™ Supply Replenishment System (Stand 2436) at National Manufacturing Week, Sydney Showground, Sydney Olympic Park, from May 11-13.
US-based Apex Supply Chain Technologies is a global leader in automated dispensing and industrial vending systems and technology solutions.
Applications include OEM manufacturing, fleet maintenance, automotive aftermarket, mining and quarrying, retail, foodservice, healthcare and veterinary medicine.
Apex Supply Chain Technologies
Ph: 02 9450 0866